David Moyes warns his West Ham players they are 'miles' from where they should be
By Matthew Treadwell
Last Updated: 04/03/18 11:27pm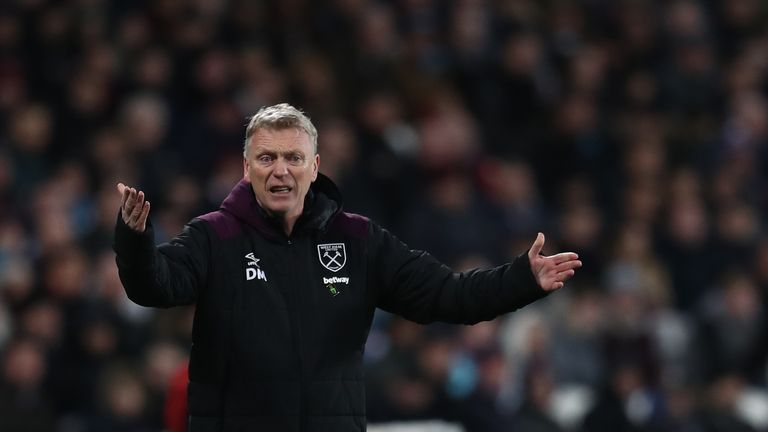 West Ham boss David Moyes has warned his players they must improve if they are to secure their futures at the club.
The Hammers were beaten 4-1 by Swansea on Saturday, a result that leaves them just three points above the Premier League relegation zone.
Former West Ham striker Andre and his younger sibling Jordan, who scored the Swans' final goal at the Liberty Stadium, consistently caused problems for a rejigged defence.
"They have been told this was miles and miles away from where I'm going - or they are going," said Moyes, himself under-fire after guiding his side to just one win in their last six matches.
"If they are going to play like that, then there'll be none of us here. The players need to show a wee bit, but I think they are good enough to do that.
"But they definitely all need to up their levels, because this wouldn't be good enough to win the games we've got coming up."
West Ham are 14th in the Premier League table having picked up 30 points from 29 games.
Moyes' side have the joint-worst defensive record with Stoke - both having conceded 54 goals - and successive home games against Burnley and Southampton have now taken on added importance.
"Those games could define our season," Moyes added. "We are down to nine games now. Before I was thinking, a point a game will get you to about 40 points.
"That's always been the old-fashioned figure [for safety], but we are now having to do more than that.
"I'd like the message to be that we'll be fine, but the truth of the matter is we're not. I want us to be positive and look forward, but we have to stop conceding goals."