Marko Arnautovic is showing everyone why West Ham spent big on him during the summer, according to David Moyes.
West Ham plunged Southampton deep into relegation trouble as Arnautovic haunted Mark Hughes in a 3-0 win on Saturday.
In their first game since fans charged onto the pitch during their 3-0 defeat to Burnley, the Hammers surged to a comfortable lead at half-time with a double from Arnautovic (17, 45+4) and a powerful strike from Joao Mario (13).
Having been sent off in two of his last three appearances against Southampton, Arnautovic had unfinished business with the Saints and took his tally to nine goals for the season having failing to score in his first 13 appearances for the club.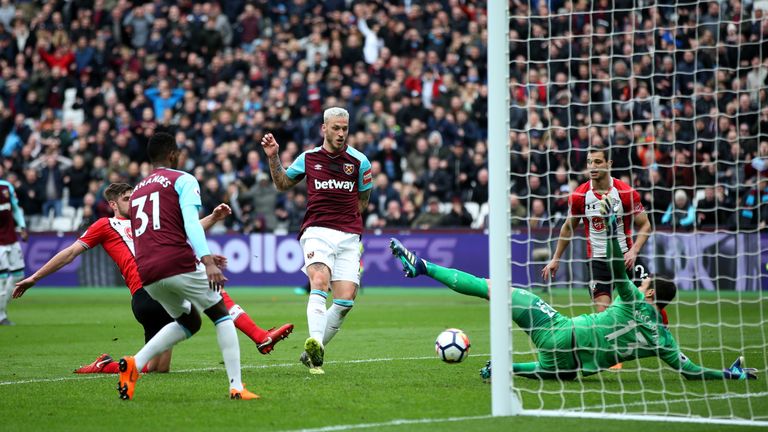 "We think Marko is doing a terrific job," Moyes said.
"He's been great since he went up front. He missed a big chance before his first goal or he could easily have had a hat-trick, but that's Marko and he's capable of doing it and he's making a big difference, I have to say. I thought his performance was great.
"I'm enjoying working with him because he is scoring me goals and playing well and he's also shown the West Ham supporters and the club why they paid £20 million for him from Stoke in the summer."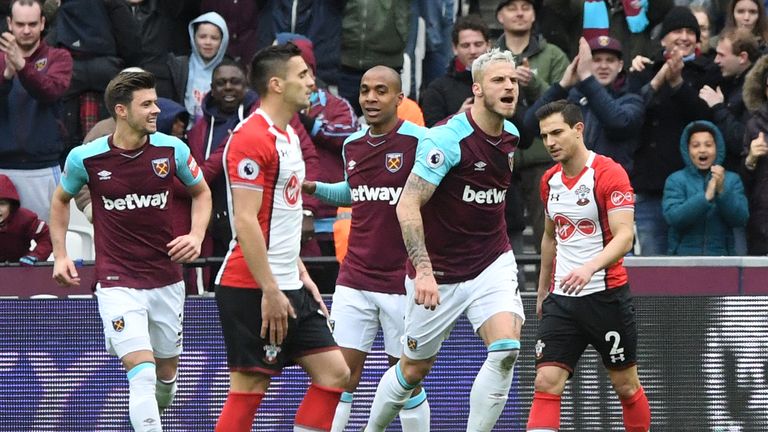 After the unsavoury scenes of their defeat to Burnley, Moyes was pleased with the reaction of his players and supporters as the game passed without even a hint of trouble.
"We made a great start and we had great support from the first minute and I think it inspired the players as well," he said.
"The players had a really good go right at the start and thankfully we got a couple of early goals and the third goal just before half-time made a big difference as well.
"We think we're good enough to be up there [in 14th], but we dropped down as our recent results have not been good enough. Thankfully today's was.
"The supporters were great and I think they have been great here. There are one or two who maybe [weren't], like happened in the last game, but overall the atmosphere in the stadium has been terrific, it really has.
"The players gave them something to shout about today. The players showed how much they cared after the way things went in the last home game."