FA give written reasons for ex-West Ham head of recruitment Tony Henry's misconduct charge
By Sky Sports News
Last Updated: 18/07/18 2:51pm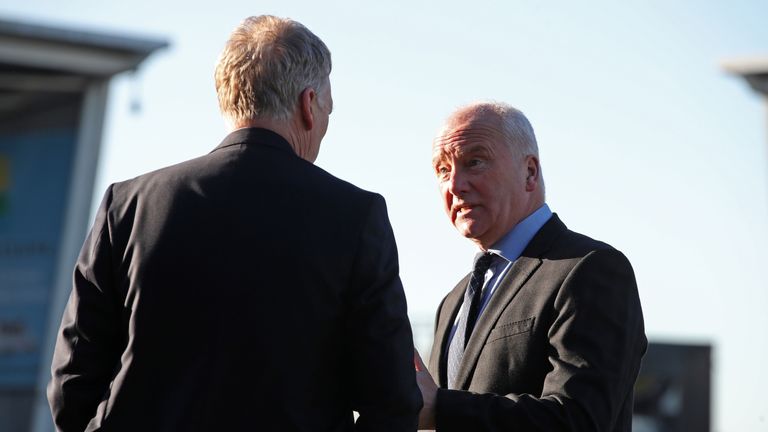 The Football Association has published written reasons for former West Ham head of player recruitment Tony Henry's suspension from all football and football-related activity for 12 months.
Henry was also suspended by West Ham before being sacked in February after he was accused of racism and discrimination for allegedly telling agents the club did not want to sign any more African players.
The FA commission said: "In November 2017 Mr Henry exchanged emails with David Sullivan (one of the owners of West Ham) concerning the possibility of signing Ibrahim Amadou, a national of Cameroon, who was then playing for Lille. During the course of the exchange Mr Sullivan enquired whether Mr Amadou had a French passport. During his interview with the FA Mr Sullivan explained that the reason for the enquiry related to whether the player would require a United Kingdom work permit and had nothing to do with his ethnic origin or country of birth.
"On 27 January 2018, an agent whose identity has been redacted in the papers before us wrote to Mr Sullivan offering his services in securing the transfer of Mr Amadou to West Ham. Mr Sullivan directed the offer to Mr Henry. Mr Henry replied (27 January 2018 [19:34]) saying "We don't want anymore Africans and he's not good enough."
"This is the first of the four statements particularised in the FA charge. Mr Henry accepts that he wrote in those terms.
"That email was passed, probably by the agent, to the Mail Online. On 31 January 2018 Matt Lawton of the Mail Online telephoned and recorded an interview with Mr Henry. During the course of that interview Mr Henry made [...] four statements particularised in the FA charge. Mr Henry accepts that he spoke in those terms."
Henry apologised for his remarks in an interview with Sky Sports News in May.