Manuel Pellegrini says London Stadium not a problem for West Ham
By Shona Duthie
Last Updated: 17/08/18 9:46pm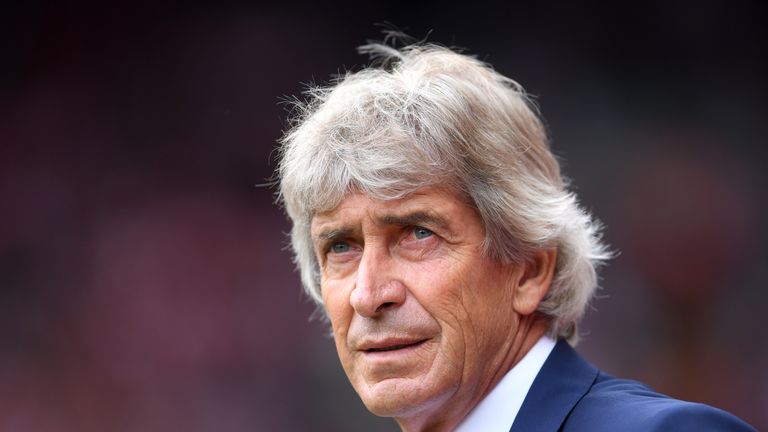 West Ham manager Manuel Pellegrini says London Stadium will not be an excuse for poor results at home this season.
West Ham players and supporters have struggled to adjust to their new home since the club relocated from Upton Park in 2016.
Anger boiled over during the 3-0 defeat to Burnley last season when several fans invaded the pitch and co-owner David Sullivan was hit by a coin.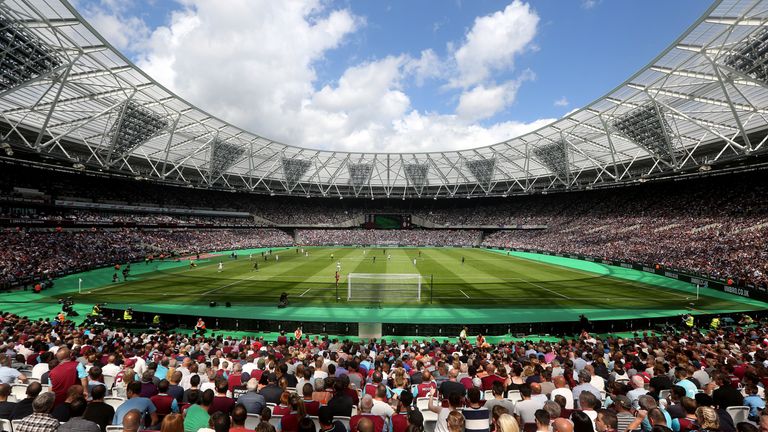 "I don't know why that stadium would be difficult. There is no reason why it would be. It has all the dimensions on the pitch, the grass is in good shape," Pellegrini said.
"65,000 people is great. I don't think it is an excuse, the stadium or the pitch for this season.
"When the season finishes it's finished. The negativity from last season is finished. We have a new season - I don't know why it can be the stadium."
Pellegrini has previously said he feels the London Stadium is "beautiful" and was happy with what he saw when he first took the job.
He added: "I was very impressed with the stadium. The quality of all the facilities, the changing rooms, the pitch, the capacity of the stadium.
"It is a stadium for a big team, West Ham are a big team. I was also very impressed when this team changed from the Boleyn Ground to the London Stadium.
"Twenty-five thousand more supporters are now allowed to come and see the game - so that is important. We are happy with this stadium because it is a stadium this group needs."
The 64-year-old also decided to hold training sessions at the ground ahead of their first home game against Bournemouth on Saturday.