Manuel Pellegrini insists West Ham 'dominated parts of Arsenal game'
West Ham were beaten 3-1 by Arsenal at the Emirates
Last Updated: 25/08/18 7:04pm
Manuel Pellegrini found plenty of positives despite West Ham's third defeat of the Premier League season at Arsenal.
A 3-1 loss at the Emirates meant the Hammers have failed to win any of their opening three games for a second successive season.
Despite the defeat, manager Pellegrini says he was happy with the performance overall.
"In football, you need to score or you don't win," he told Sky Sports. We created a lot of chances today, I was very happy with the way my team played, against Arsenal in their own stadium.
"We dominated parts of the game and created a lot of chances. We were unlucky that an own goal [from Issa Diop] decided the game.
"For me, I always try and analyse the game and we improved on what we did in the first two games so I am absolutely sure that we are (playing) in the correct way.
"Of course, we need to add points, but we are going to continue searching with the style we played today because we need to win more games than we are going to lose."
Pellegrini did not seem to be worried when asked if there would be doubt creeping in around West Ham after another slow start and predicted where his side will be by Christmas.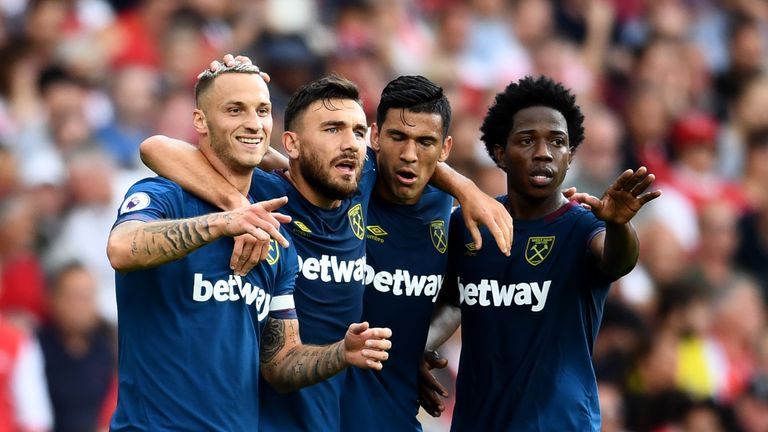 "I don't think anyone has any doubt, at least inside the squad or with the board," he added.
"I think they all know we are making too many changes and in the first three games, we haven't had the results that we wanted, but in every game we are improving.
"I'm absolutely sure that in December, when we finish the first half [of the season], this team will at least be in the middle of the table."