Marko Arnautovic the difference between West Ham winning and losing, says David Moyes
Forward worked under Scot at London Stadium last season
Last Updated: 17/09/18 12:14am
David Moyes thinks Marko Arnautovic was the difference between the sides after the Austrian's man-of-the-match display helped West Ham record their first Premier League win of the season at Everton on Sunday.
Arnautovic created West Ham's opener for Andriy Yarmolenko at Goodison Park, before sealing the visitors' victory with his third league goal of the season just past the hour-mark.
However, it was the forward's all-round performance on Merseyside that most impressed Moyes, who coached the 29-year-old after taking over at West Ham last November.
"This guy is different class Marko, he really is," said the former West Ham manager. "He links it up and gets the finish (for West Ham's third goal).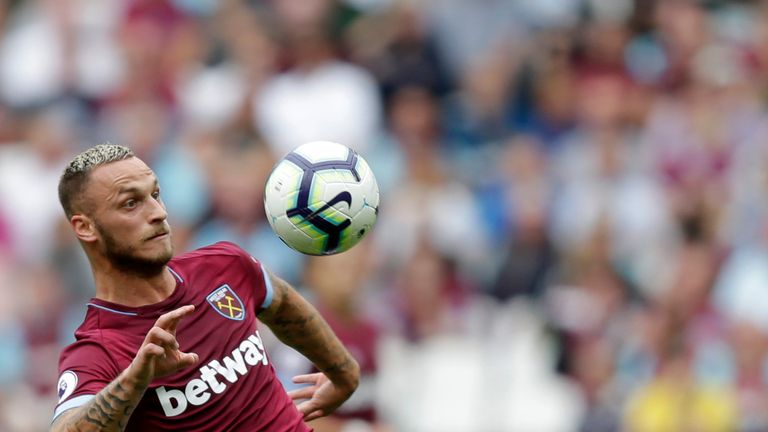 Marko at the moment is just showing the difference between winning and losing
David Moyes
"Marko at the moment is just showing the difference between winning and losing at times."
Moyes also transformed Arnautovic from an attacking midfielder to a forward last season, a change that has paid huge dividends for both player and club.
"Since he became a forward player, he saw it as part of his job (to score goals)," he said. "You saw his goal, but the run in behind for their first goal, he is a threat.
"If he played for Everton today, Everton would have won the game because every time, especially in the first half, Everton looked to play into Cenk Tosun. And I thought they lost the ball and the first goal comes from it.
"Whereas anything that got played into Marko today, he set it, laid it, he spun in behind, he went again. He makes the first goal that way, he makes the second goal that way.
"So I think if he had been playing for the opposition today, he would have been a real handful for anybody."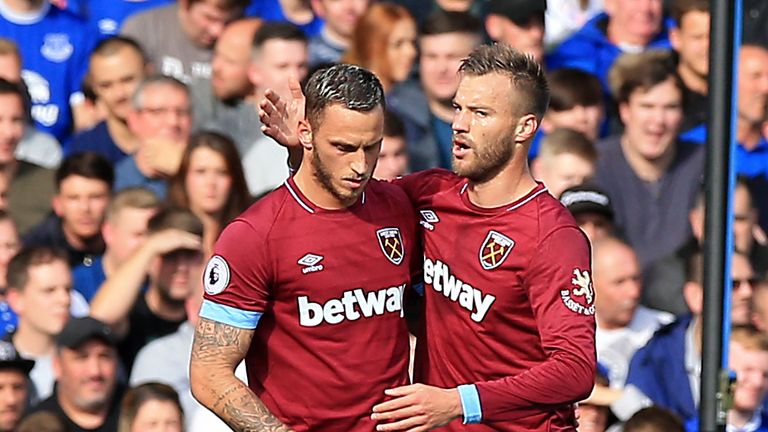 And the Scot has no doubts Arnautovic has what it takes to play at the very highest level of the game.
"But he can play at the top and he has been at the top, you have got to remember he has been at Inter Milan before and I think probably a lot of people questioned his mentality," he said.
"But with age, he is maturing now and I have to say that when we had him last year, he was terrific."