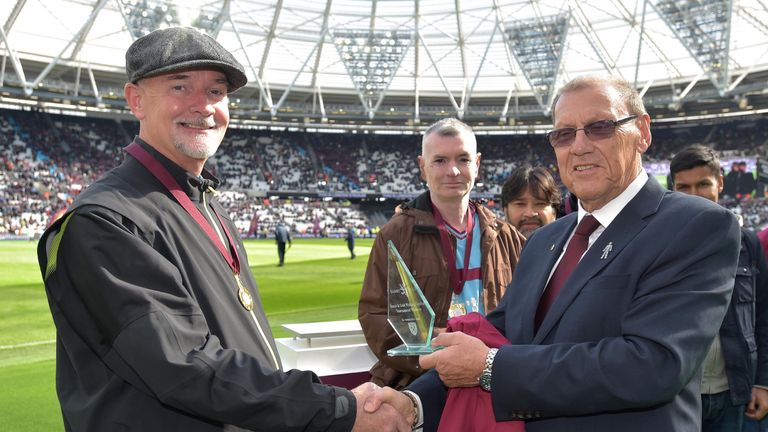 West Ham's walking football team tasted victory on Sunday in the inaugural four-team tournament run by the club's foundation.
West Ham United's Claret Walking Football team beat Chelsea 3-1 on penalties to win the matchday tournament.
Walking Football has been run by the foundation and funded by the Premier League since October 2016, and the newly-introduced tournaments will unite the West Ham teams with others across the country and give them the opportunity to play against new opponents, meet new people and improve their skills.
The Basset & Gold Football tournament, which will take place ahead of every Premier League fixture at London Stadium, will see a team representing the Hammers take on oppositions from each club at the London Marathon Community Track.
Joe Lyons, West Ham United Foundation chief executive said: "It's great to have a sponsor want to get so involved in the heart of the community, giving us a chance to reach more participants and help the community develop.
"Our Walking Football programme has a great success rate and it is fantastic to see it expand further."
Since West Ham United Foundation started their Walking Football programme in conjunction with Active United, they have engaged with over 200 participants.