Watford goalkeeper Heurelho Gomes has apologised for the errors that cost his side defeat at Leicester.
Gomes let a tame shot from N'Golo Kante slip through his fingers for the Foxes' first in the second half and then clattered into Jamie Vardy in the box, conceding a penalty which Vardy converted to seal the points in a 2-1 win.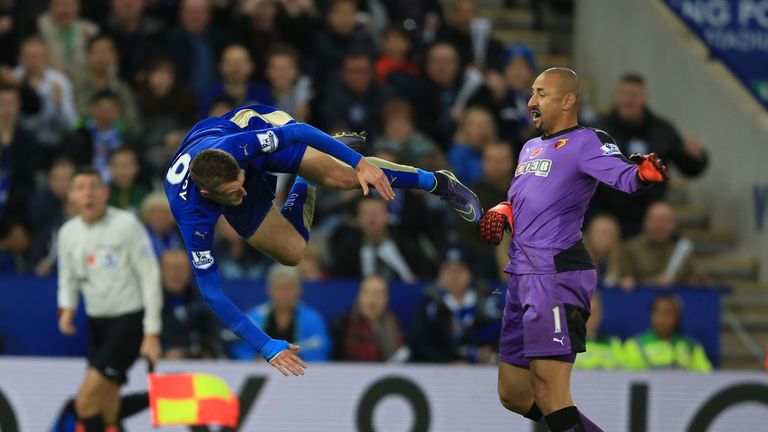 Gomes tweeted: "Just want to apologise to the fans, the boys and the manager. I did let you down today and I'm feeling really sad about that. Thanks for all you support, means a lot to me."
Hornets boss Quique Sanches Flores also refused to blame Gomes for his mistakes, insisting he has been an important member of the team so far this season.
Flores told Sky Sports: "It was an accident. We didn't expect these types of goals but it's happened today and we need to look forward to the next match.
"He apologised to the supporters but they love Heurelho, like the rest of the players and the staff do, so we try to remove the feeling that he is guilty for this match.
"He is supporting the team during the season so we have to support him in this moment because for sure he is very sad.
"The dressing room was very sad because we know we have good options and we were close to getting a good result."