Watford great Steve Sherwood says rise was a fairy tale
By Lianna Bagley
Last Updated: 13/11/17 2:18pm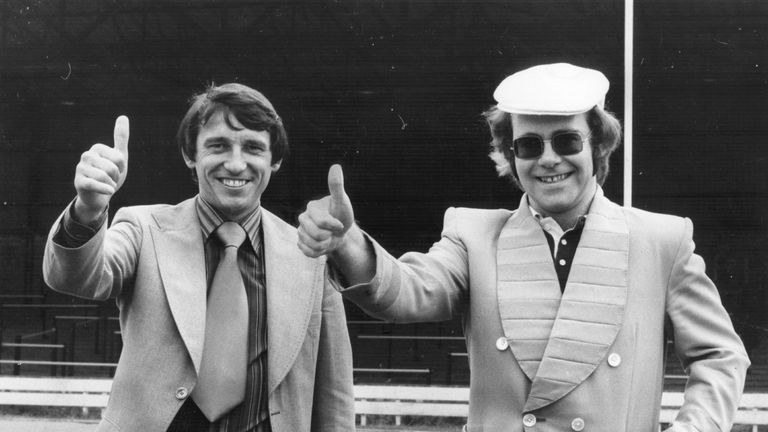 Watford great Steve Sherwood says their climb into the top division over five seasons was "fairytale stuff".
Sherwood joined former team-mates Luther Blissett, Ian Bolton and Ross Jenkins in the Sky Sports Studios to discuss the club's incredible rise up the divisions in the late seventies and early eighties.
The quartet were the only four players who were ever present when Watford rose from Division Four to Division One during a period that saw three promotions in five seasons, a runners-up finish in the first division, and an FA Cup final.
"It was amazing," said Sherwood.
"A lot of hard work, not just on the field, but behind the scenes as well. It meant that every step up the league we went, we were ready to give our best.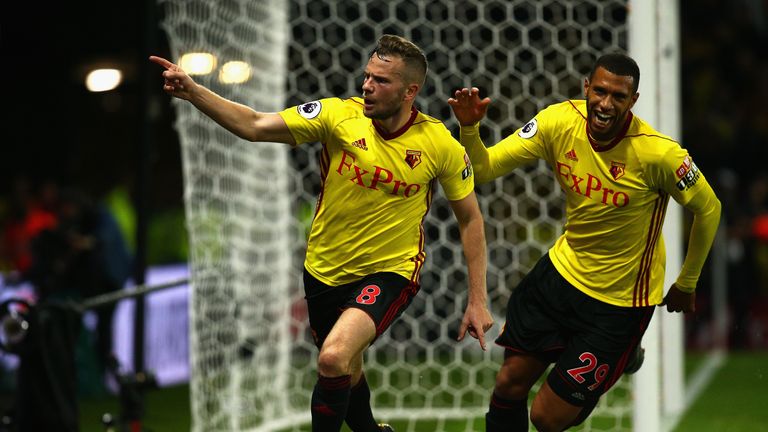 "We had a great dressing room, great bunch of lads, right from the fourth division days. The team spirit was terrific.
"When you start on a run like we did, it was fairytale stuff really."
The current Hornets team have made an encouraging start to the current season. If they had held on to their 2-0 lead over Everton in the last match before the international break, it would have become the club's best start to a top-flight campaign.
But Everton fought back to win 3-2, meaning the record still belongs to the Watford team of the 1982-83 season who were then under the guidance of manager Graham Taylor and club owner Elton John.
Blissett said: "Elton allowed Graham Taylor free rein to really organise the club from the bottom right to the very, very top and it worked."
And Jenkins said: "Taylor was allowed to run the club the way he felt was right to do and as he wanted. The results are there for all to see, it was an amazing journey for all of us.
'"It was a fabulous time and the whole town became alive with the excitement of a team that would go out and try to win every game."
Luther Blissett, Ian Bolton, Ross Jenkins and Steve Sherwood spoke to us to mark the release of the latest book from the Tales from the Vicarage series, 'Rocket Men'.