Richarlison interview: Watford ace on his Premier League impact, life in England and crying on the bench
By Nick Wright
Last Updated: 20/02/18 10:39am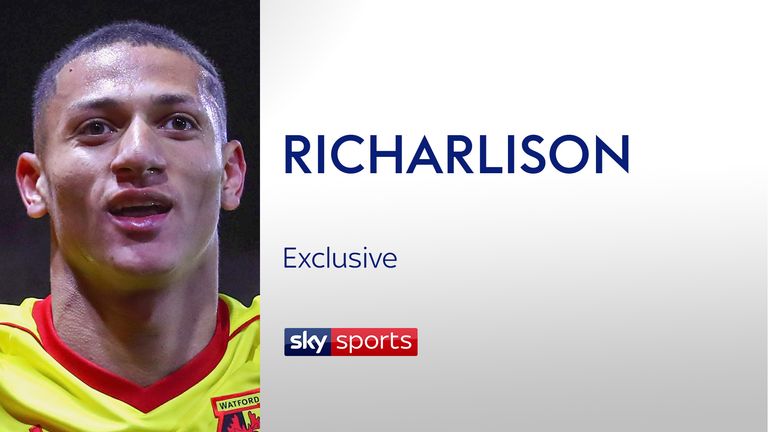 Richarlison speaks to Sky Sports about his breakout season in the Premier League, how departed head coach Marco Silva helped him adapt, and why he cried on the bench in Watford's win over Chelsea.
The launch of Nike's new Mercurial range is winding to a close as Richarlison takes a seat at the edge of the dimly-lit auditorium in London's docklands. The Brazilian, an unknown quantity when he arrived in English football six months ago, has just shared a stage with a star-studded cast including Alexis Sanchez, Eden Hazard and his countryman Neymar.
It is a measure of Richarlison's impact in the Premier League that he does not look out of place in the glitzy surroundings. The 20-year-old has been a revelation for Watford since his £13m arrival from Fluminese in August, providing goals and assists from their left flank and carving out a reputation as one of the most exciting young players in the division.
Richarlison only turned professional three years ago but it is typical of his rapid rise that he quickly became key for Watford. Since coming off the bench to help them draw with Liverpool on the opening day of the season, he has started 26 consecutive Premier League games and completed 90 minutes in all but six of them.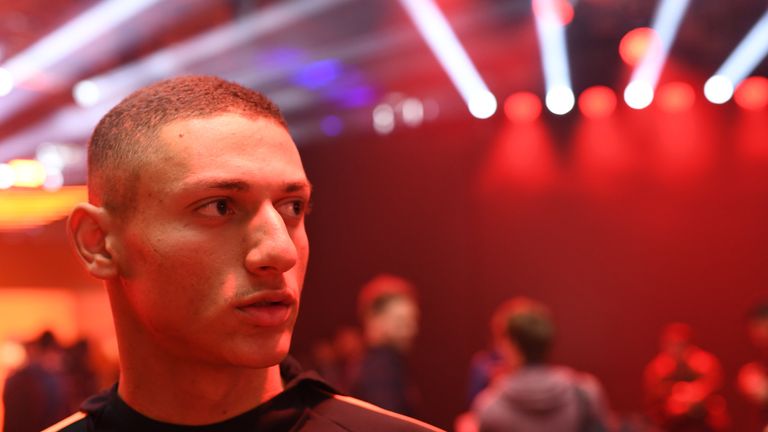 "The only challenge is the weather," Richarlison tells Sky Sports with a smile. "We Brazilians are used to really warm weather and a lot of sun, so it is tough being in temperatures of minus one, but everything is going very well. Gradually I'm getting used to the cold."
The transition to Europe can be problematic for young players from South America but in Richarlison's case it could hardly have been smoother. "Life is great here," he says. "I have my agent and two friends living here with me, which is nice. My team-mates support me in training and I get on really well with them off the pitch, too, so that has helped me adapt."
Heurelho Gomes has looked out for Richarlison at Watford and he has also become close with David Luiz and Willian at Chelsea: "We have dinner together and they invite me to their houses to hang out with their families," he says - but it's departed head coach Marco Silva who he credits for his immediate impact on the pitch.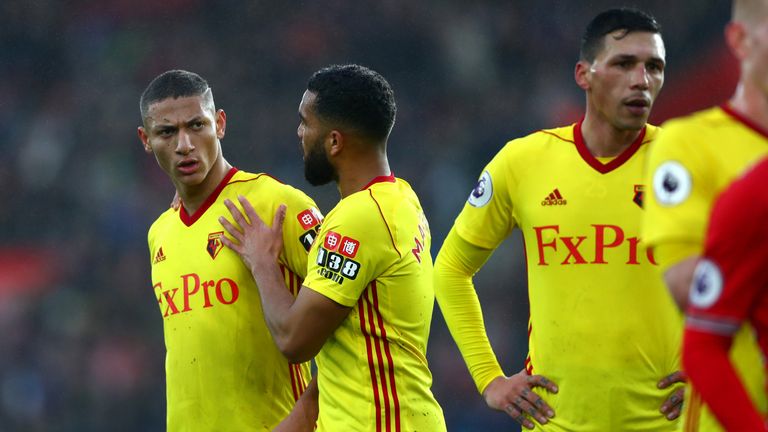 "He helped me a lot at the start," he says. "He is Portuguese so it was easy to communicate. He could explain things to me as I was adapting. He always told me that in order to succeed in the Premier League, you need a high level of physical fitness and good positional sense. Those are the things I have worked on very hard on a daily basis."
The hard work has paid off. The headline statistic is that no Watford player has provided more goals and assists combined than Richarlison this season despite his quieter patch recently, but he has also worked tirelessly without the ball, snapping into tackles willingly and regularly topping the rankings for high-intensity sprints.
That level of industry is not typically associated with Brazilian players but Richarlison is fearless and aggressive on the pitch and he is also unafraid to wear his heart on his sleeve. In Watford's recent 4-1 win over Chelsea at Vicarage Road, he was pictured in tears on the bench after being substituted by new manager Javi Gracia midway through the second half.
"I give my life to football," says Richarlison. "I always want to play the 90 minutes. I was sad and I cried, but on the other hand I understood that the coach had to take me off because of the yellow card. It just showed how important the game is for me. I always want to do whatever it takes - whatever I possibly can - to help my team-mates on the pitch."
Richarlison is indebted to Marco Silva for bringing him to England and admits he was sad to see him go, but he has been similarly impressed by Gracia. Watford suffered their first Premier League defeat under the Spaniard against West Ham last Saturday, but the thumping victory over Chelsea was arguably their best performance since their promotion to the top flight three years ago.
"It has been really good so far," says Richarlison. "He explained to us how he likes his team to play and we listened. Everybody likes him and everybody is excited to play for him. He already has the group under control and whoever he picks will be willing to give whatever it takes to get the win."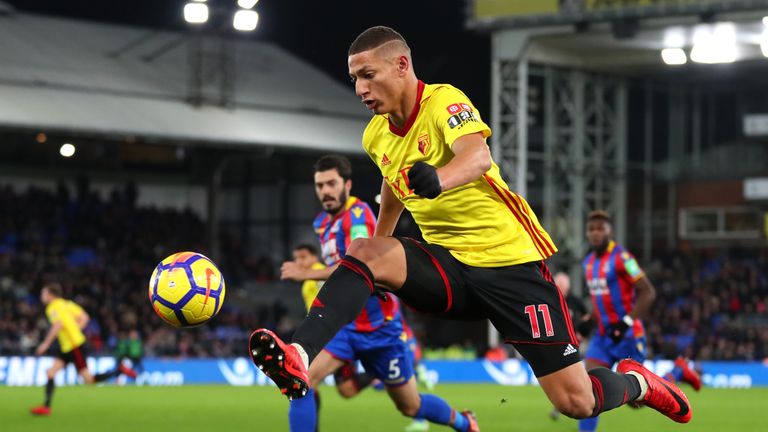 It's tight in the bottom half of the table, with only eight points separating ninth place from 18th, but Watford sit 11th and Richarlison is looking up. He is aware that anything above 13th place would represent Watford's best ever Premier League finish, and is also optimistic about their chances of cracking the top 10.
"I want to help Watford finish in the highest position possible," he says. "We had some bad results but now we are on a better run. We are on track to make sure Watford end up in the highest position possible in the Premier League. That's what I'm aiming for."
From unknown quantity to Premier League star, it seems the rise of Richarlison is only just beginning.
Built for explosive speed in all directions, the Nike Mercurial Superfly 360 is available from nike.com starting February 26.