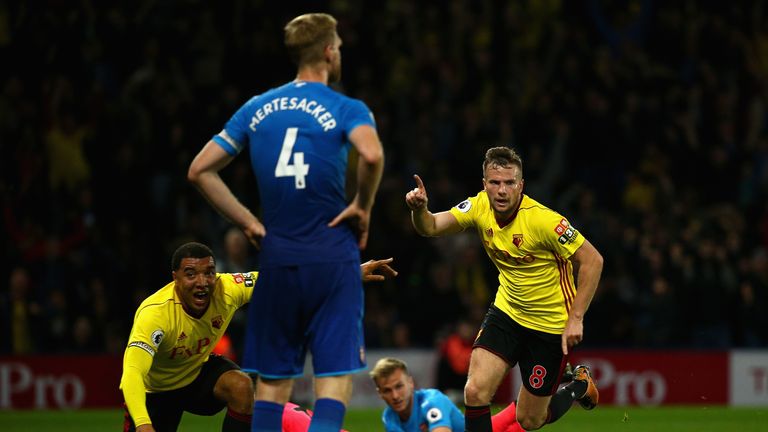 Watford midfielder Tom Cleverley will miss the start of the season after undergoing a successful operation to fix a long-standing Achilles problem.
The former Manchester United player has worked with Watford's new-look medical team throughout the summer and will now begin a programme of rehabilitation at the club's London Colney training ground.
Despite being frustrated to miss the start of the season, Cleverley is happy to have found a solution to an injury which has hampered him throughout his career.
"This is something I've put up with during my career so it's good to get it sorted," said Cleverley of the recent surgery, the outcome of which has pleased all parties involved.
"I had been used to playing with pain in my ankle. Now that's going to be a thing of the past, I'll be fit and raring to win my place back once I've finished my rehab."
Cleverley scored once and assisted twice in 23 Premier League appearances for the Hornets last season as they achieved a 14th-placed finish.
Elsewhere, Cleverley maybe be waving goodbye to team-mate Richarlison. Sky Sports News understands Everton are in advanced talks to sign the Brazilian for a fee worth £50m where he would link up with former Watford manager Marco Silva.