Watford's Troy Deeney says new fitness programme behind strong start
By Sky Sports News
Last Updated: 28/08/18 3:12pm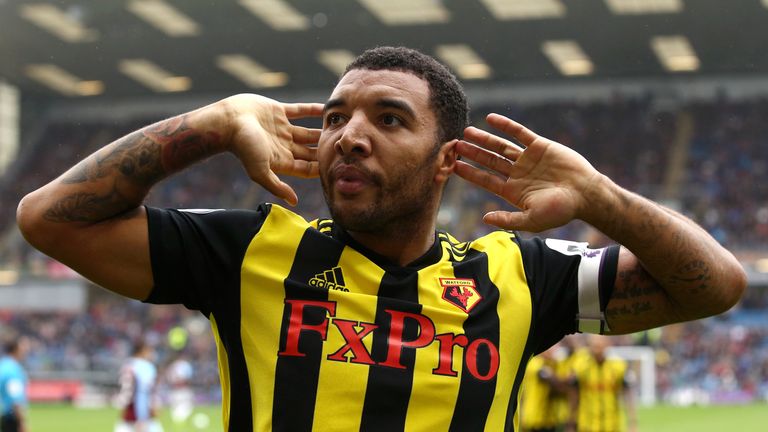 Watford captain Troy Deeney believes a fresh focus on his fitness over the summer is the reason behind his strong start to the new Premier League season.
The Hornets have enjoyed their best start to a top-flight campaign - winning their opening three matches for the first time in their history - and currently sit in fourth place.
Deeney, who scored a goal and provided an assist in the recent 3-1 win at Burnley, has revealed he has lost around a stone in weight with his new fitness programme.
"I've obviously come out and said I've got my own nutritionist and I've employed different people to help me look after myself, but that is just because of my age," Deeney told talkSPORT.
"I'm 30 now, so I'm not naive and thinking I can do what I want; party like a rock star and still perform at the weekend.
"So I've started looking after myself. I've lost about a stone, but more in muscle mass than actual fat.
"And I'm just enjoying football again. I think that's the part people don't understand, I got into a little rut where it became a job for me, and once something becomes a job I don't really enjoy it.
"But I'm enjoying it again now and it's all showing."