A local referee stepped in as fourth official when assistant referee Mark Jones was forced off through injury during the 1-1 draw between Norwich and Preston in the Sky Bet Championship on Saturday.
With the assistant suffering from a painful groin injury at Carrow Road, the fourth official took his place before officials realised there was no one to stand in on the touchline, forcing the game into a lengthy stoppage.
As frustration grew, local referee David Thornhill was reportedly spotted by former Canaries boss Alex Neil in the stands. Neil is understood to have pointed Thornhill out to match referee Tim Robinson, and the off-duty official offered his services as the game reached its conclusion.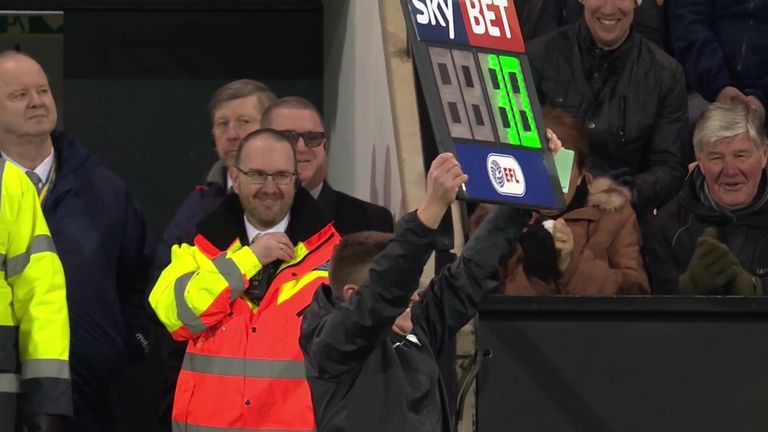 The surprising move prompted plenty of cheers to be directed at the replacement, particularly when he struggled to lift the board, before displaying the double-figure amount of stoppage time.
Click on the video above to see the local referee step up to become an unlikely replacement fourth official!