Millwall investigate racism allegations towards Wolves players
By Joe Shread
Last Updated: 28/12/17 4:02pm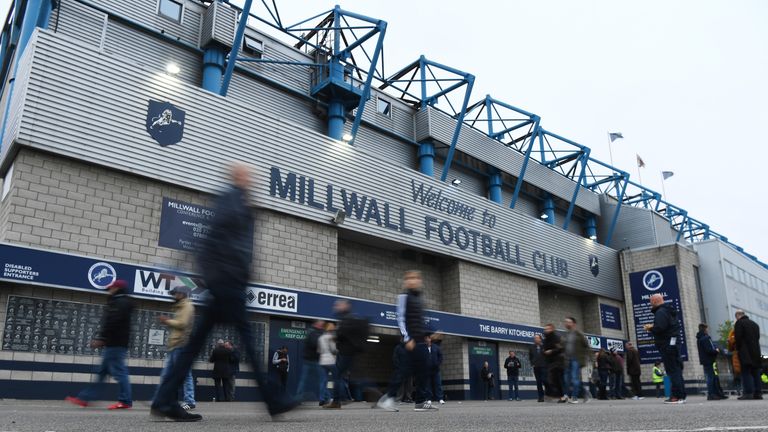 Millwall say they are investigating allegations of racist abuse aimed by their fans towards Wolves players and staff.
Millwall hosted Wolves at The Den on Boxing Day in a match that finished 2-2, but both clubs have released statements on the allegations nearly 24 hours later.
A statement from Millwall said: "Millwall has today been made aware of alleged abuse directed towards Wolverhampton Wanderers players and club staff during the Championship game between the two clubs at The Den on Boxing Day.
"The club will, alongside Wolves, its own security team and the police, investigate these serious allegations immediately and comprehensively.
"The club wishes to reiterate that it operates a strict zero-tolerance policy to any abuse of this kind at its football matches."
The campaign group Kick It Out said they received "several reports" following the match of "alleged racist chanting by Millwall supporters".
In a statement, Kick It Out said: "Kick It Out received several reports following the Championship fixture between Millwall and Wolverhampton Wanderers on Boxing Day, which alleged racist chanting by Millwall supporters towards a number of Wolves players.
"The reports have since been passed on to The Football Association for investigation.
"The number of reports received to the organisation from the match is of great concern and Kick It Out expects the relevant authorities to investigate this serious incident as a matter of urgency, so it is concluded in a manner that shows zero tolerance towards racism or any other form of unacceptable discriminatory conduct."
Wolves stated they were made aware of the allegations by their own supporters, and confirmed they are working with Millwall and the FA to investigate the matter.
Following the draw between the sides, Wolves are eight points clear at the top of the Championship, while Millwall lie in 16th.