Sky Bet Championship: Arsenal target Tyrone Mings is in fine form for Ipswich Town and is determined to improve
Tyrone Mings is finally enjoying a run in the team at Ipswich Town and has responded with a series of strong performances. Adam Bate looks at the stats and the character that suggests he could make it to the top...
By Adam Bate
Last Updated: 28/11/14 4:28pm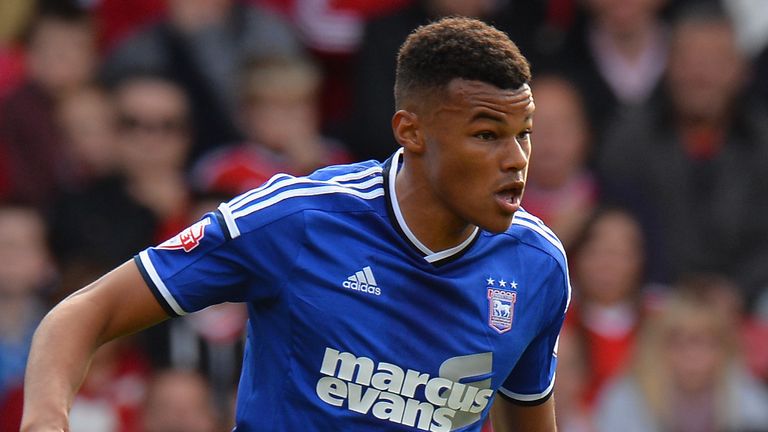 Tyrone Mings isn't your average footballer. In fact, there are times when the Ipswich defender seems to be on a one-man mission to confound the assumptions surrounding his profession.
As neither he nor his girlfriend have family in Ipswich, Mings decided they would spend their Christmas preparing food for the homeless and subsequently share the big day with them – later calling it the "best thing" he'd ever done.
He refunded the supporters who'd bought his No 15 jersey when he switched shirts upon Aaron Cresswell's exit from the club and even paid for a Twitter follower to attend a game when they mentioned they couldn't afford it.
Perhaps this generosity of spirit has been fuelled by a realisation how fortunate he is to be living this lifestyle. Being released by Southampton as a young teenager in 2009 is the sort of blow from which many fail to bounce back – especially once they fall into the non-league game.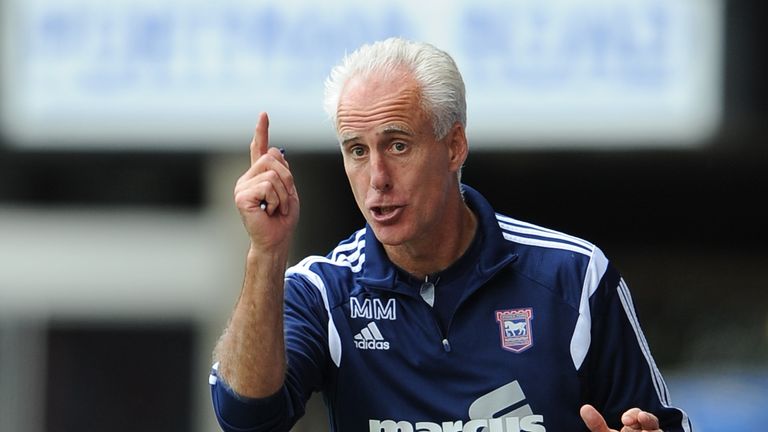 We picked him up from relative obscurity and helped him become a player. Now I want him to help us become a good team.
Mick McCarthy
But Mings showed admirable dedication and was rewarded when Ipswich signed him from Chippenham Town for the modest fee of £10,000. By that point, the lack of height that had been cited as a reason for his Southampton release was no longer an issue. Mings stands 6' 3".
Able to play all across the back line and making his debut at right-back at Burnley in May 2013, the naturally left-footed Mings soon showed his potential. But the presence of Cresswell – described by manager Mick McCarthy as "the best left-back in the league" – meant patience was required.
Having made 12 of his 16 Championship appearances last season from the bench, Mings' opportunity finally came when Cresswell signed for West Ham in July. The 21-year-old has seized it in emphatic fashion.
Defensively, he has been combative – making more interceptions than any full-back in the Championship – while he also ranks among the top 10 for his position when it comes to tackling. But it's his effectiveness striding forwards that has made him stand out this season.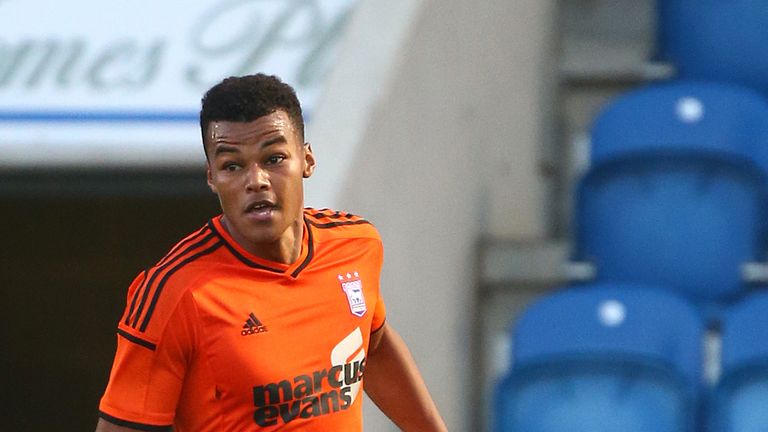 Mings has created more chances than any other Ipswich player, picking up three assists, and unusually for a full-back is second only to forward David McGoldrick when it comes to successful dribbles. The Premier League interest late in the summer got short shrift from McCarthy.
"He wasn't going anywhere and no amount of euros or pounds was going to make a difference," said the Ipswich boss. "We picked him up from relative obscurity and helped him become a player. Now I want him to help us become a good team."
It's an understandable ambition but with even bigger Premier League clubs reportedly tracking the player's progress, keeping hold of Mings could prove tricky. Although his father scouts for Chelsea, it's Arsenal who are the latest to be linked with a move for the versatile defender.
Improving
Don't expect Mings to rush for the big pay day however. His ongoing commitment to improving his game was shown by the fact that he paid for himself to attend Olympic champion Michael Johnson's sprint school in 2013 – one of only two players to do so – and returned again last summer.
As a result, he's predictably level-headed about a Premier League move. "There are pros and cons, going there," he said in the Green Un. "Would I have got in the team straight away? I doubt it. Would I have got the development that I will probably get at Ipswich? Probably not.
"Mick McCarthy and Terry Connor here have definitely got my best interests at heart, and I can't think of two better people to help me with my development. I think I get that here better than anywhere else."
"In terms of my performance, I am performing a lot better going forward and I have shown no fear, rather than trying not to make mistakes. I am taking the game to them and having more of an imposing effect. I have not done anything different in terms of my play, I have just loosened up."
Predicting the career paths of young players can be notoriously tricky but the importance of attitude should not be underestimated. All the signs are that this is a young man willing to do more than most to get to the top. But then, Tyrone Mings isn't your average footballer.
Watch Charlton v Ipswich on Sky Sports 1 HD this Saturday from 12pm