David Moyes is seeking to relive his Everton days but it looks a long way off at Sunderland, writes Adam Bate.
Everton's visit to Sunderland for Monday Night Football pits the Black Cats boss against his former club, but it could be a more wistful moment for the home supporters. This was the fixture they won 3-0 in May to secure Premier League survival. Trouble averted.
Sunderland picked up 27 points in the second half of the season. Replicate that over a full campaign and they'd have finished ninth - a position the club hasn't reached in well over a decade. Only the top two and defending champions Chelsea lost fewer games in 2016.
Sam Allardyce was the driving force behind this upturn in fortunes. Lee Cattermole, Sunderland's longest-serving player, spoke of how he "fills you with confidence" and "makes you believe". The noises from successor David Moyes are already somewhat gloomier.
Once again, just three games in, Sunderland are struggling. Any momentum has been lost by a complicated summer that saw Allardyce take up the England job in late July and Moyes only arrive after the club's rivals were already well ahead in conducting their transfer business.
An injury list emblematic of this period of disruption has made a fast start all but impossible. Sebastian Larsson and Fabio Borini are out for the long term. Wahbi Khazri looks short of match fitness, while Cattermole and Jan Kirchhoff have yet to feature.
Goalkeeper Vito Mannone has a serious injury and Joe Hart's subsequent rejection was one of many. In a transfer window in which the club was thwarted time and again, the closest thing to a coup was keeping disgruntled Lamine Kone from joining Monday's opponents.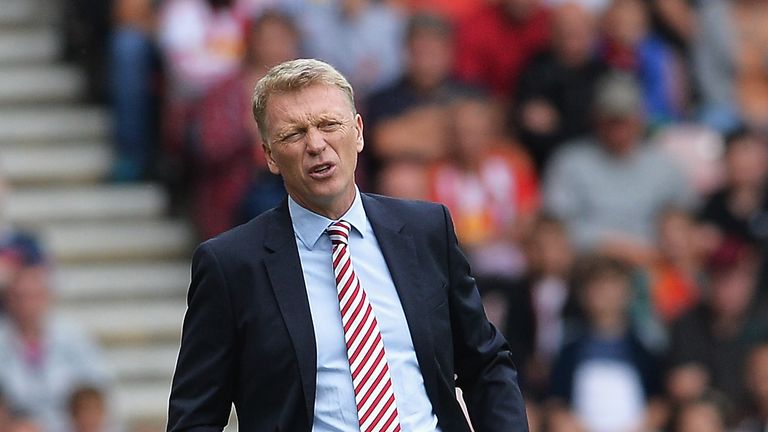 It's got supporters who'd hoped for better now steeling themselves for a scrap. When put to Moyes that they'll be fearing another relegation battle, he said: "Well, they would probably be right because that's where they've been every other year for the last four years.
"Why would it suddenly change? I think it will be. I don't think you can hide the facts. That will be the case, yes. People will be flat because they are hoping that something is going to dramatically change. It can't dramatically change. It can't."
It's not exactly inspirational but then Moyes isn't a quick-fix manager, what the Italians refer to as a traghettatore - a 'ferryman' coach who'll see the club through a brief storm. He's a builder. One still smarting that his six-year contract at Manchester United was torn up.
That United disappointment is one of two jobs that Moyes has had since, but it's to Everton that he's determined to look. "This has got to be a building job," he said at the outset. "Hopefully I'm here for four years and I'll try and bring a level of stability to the club.
"This reminds me a little bit of Everton when I took over. Everton had been in the bottom six, I think, four out of the five years before I came in. In my last eight years, I never finished outside the top eight. Hopefully we can do a bit of an Everton. It does take a bit of time, but we'll make it work.
"I'm confident because if you look at the transfers we had at Everton, I think we had the best transfer record of any club anywhere in the Premier League. I hope to somehow replicate that in my time at Sunderland. Can I do that right away? No."
It's understandable that Moyes would draw the comparison. Everton's best finish in the five seasons prior to his 2002 appointment had been 13th and exactly the same is true of Sunderland. Both clubs boast passionate supporters determined to punch upwards.
Tellingly, Moyes also noted that "there are a lot of similarities between La Real and Everton" when in La Liga with Real Sociedad. After such a chastening experience at United, Moyes now appears more content in this role. It's familiar and he's entitled to have faith in his ability at such a level.
Certainly, the relatively high ceiling of his Everton achievements would do nicely now for Sunderland fans. The worry is whether the work that began almost a decade-and-a-half ago on Merseyside can now be replicated, and, in particular, whether Moyes is the man to do it.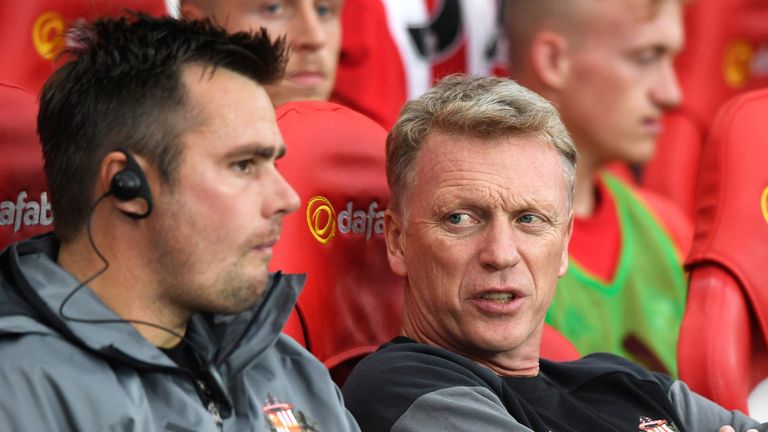 As he laments the Premier League's spending culture, talks of the need for time to develop young players and to put a culture in place, they feel noble goals. But if what Gary Neville called "standing against the immediacy of modern life" was too much for United, it's even trickier at the bottom.
As Moyes suggests, the transfer market is crucial. Allardyce organised and infused belief, but the signings of Khazri and Kone made the difference. Their arrivals provided the catalyst for change. Can Didier Ndong and Papy Djilobodji serve a similar purpose?
Moyes signed the likes of Tim Cahill, Mikel Arteta, Phil Neville, Joleon Lescott, Phil Jagielka, Leighton Baines, John Stones and Steven Pienaar without paying more than five million for any of them. How he could do with a repeat of those precious acquisitions.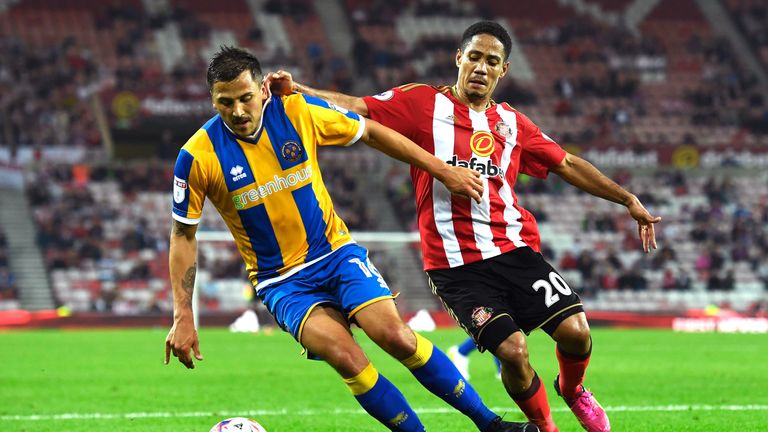 "It's not as easy now as it was before," he admitted last month. "You're not going to change it in one transfer window. What we want to try and do is get the right players at the right price, like we did in the early days. Players who we think can go the journey with us."
At 53, he's hardly the oldest of managers but such sentiments can make Moyes sound like a man out of his time. "It's not that easy and the prices, as you can imagine, are a bit more than they have been in the past," he added. Things aren't what they used to be.
A bid for Sevilla midfielder Vicente Iborra hinted that Moyes would rely on the information he'd acquired in Spain, but with that deal failing to go through, it's to former Everton and United players that he's turned.
Victor Anichebe joined on a free transfer after a loan bid for another former Evertonian, Norwich's Steven Naismith, failed to come off. Moyes has signed Pienaar for a third time in order to help the youngsters, of which there are many. 
Donald Love, Paddy McNair and Adnan Januzaj have all arrived from Old Trafford to help freshen things up. Lynden Gooch, Jordan Pickford and Duncan Watmore are already involved.
With so many inexperienced players in the squad, Pienaar is rightly pleading patience and pointing to Moyes' habit of starting seasons slowly before finding a rhythm. But with key players going to the Africa Cup of Nations in January there are added complications.
Perhaps most notably, Sunderland remain too reliant on Jermain Defoe, the striker who turns 34 next month. So what can Moyes do? What he's always done. Drill the team and work hard. Get them organised on and off the field. Play to his strengths.
A formation change is a possibility given the signing of Jason Denayer. "He gives me the flexibility to play three at the back alongside Kone and Djilobodji, which I'll do at times," said Moyes. It's a ploy Allardyce dabbled with and could suit the talents of Patrick van Aanholt.
Live Monday Night Football


But ultimately, Moyes can only promise blood, sweat and tears. The good times are a distant dream. "At the start, we may have to win a few ugly but as we go along, I hope it will become more exciting," he said.
Everton fans can vouch for the winning part and that's what Sunderland need right now. Any more than that will need a lot of things to come together for a man who is selling a long-term project to a club that's had 11 permanent managers in little over a decade.