Sunderland forward Victor Anichebe has admitted that it is getting harder for him to make an impact in games as defenders pay closer attention to him.
Anichebe started the season with no club after being released by West Brom in the summer.
The 28-year-old Nigeria international was afforded a route back into the Premier League when David Moyes, who he played under at Everton, offered him a one-year contract in September. 
After a couple of substitute appearances , Anichebe made his full Premier League debut away at Bournemouth scoring in a crucial 2-1 win.
The following week Anichebe firmly established himself in Sunderland's first choice 11 when he scored two goals in a 3-0 victory over Hull City at the Stadium of Light.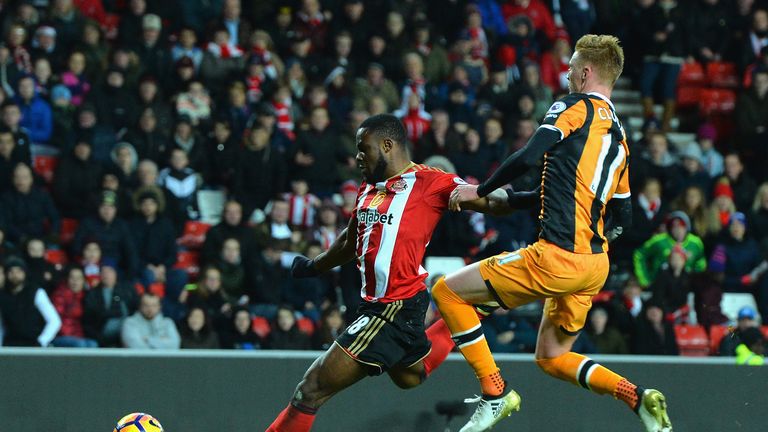 Since then he has failed to find the net in four games and has admitted how it has become more difficult to have an impact. 
"I was saying to some of my friends and to other people, it's becoming a lot more difficult," said Anichebe.
"When I first came into the side after doing a pre-season, teams didn't really expect (it).
"But now teams are trying to stop our left-hand side of attack. Teams are really ready for us, they are a lot more aggressive with me, they are a lot more aggressive on our side.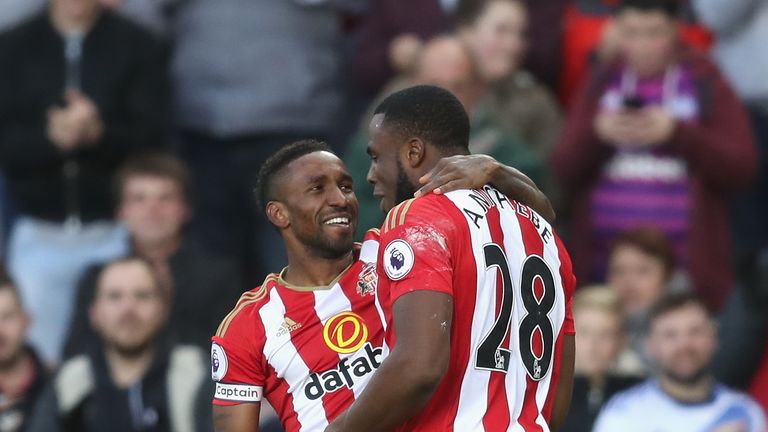 "But I'm used to it. I just have to be ready. Every game now, it's really tough. Sometimes they are doubling up on me, they've got a guy in front, a guy behind, but that's just part and parcel of the game.
"I suppose it's a compliment as well, but I'm ready for it. Whenever there's a battle, I'll be ready for it."
Anichebe missed Sunderland's 1-0 defeat to Chelsea on Wednesday with a thigh injury, but was recalled to the team for Saturday's 1-0 win over Watford.
That victory lifted Sunderland to 18th in the table, one point behind Crystal Palace and Anichebe has earmarked defenders Lamine Kone and Papy Djilobodji as key if the club are to avoid relegation. 
"I always say to the two centre-backs we have, whenever they play well, whenever they are beasts, it really drives us on, it really drives the fans on," Anichebe said.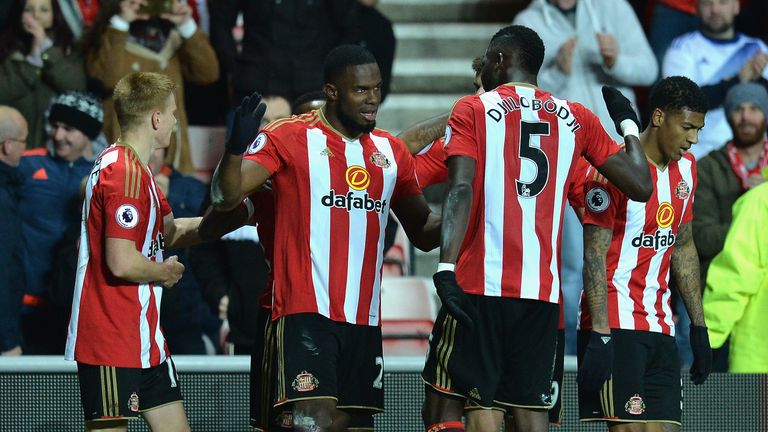 "Whenever they are like that, it makes it a lot easier for all of us because if we can see them being the beasts that they are, the rest of us respond to that, so as long as they can push us, we all respond together as a team.
"Hopefully this again can be a springboard. We have got a little bit of a break now, but hopefully for the next game, we are going to be ready again."