Chris Coleman knows the Cardiff City Stadium better than most.
On Saturday, he heads back to his old stomping ground for the first time since leaving his post with Wales. On this occasion, however, he will be in the away dugout as Cardiff host Sunderland, live on Sky Sports Football.
"I'm looking forward to it," Coleman told Sky Sports. "Some of the best memories of my life were in that stadium, and some of the worst as well, especially when I first started and with the nature of how I got the [Wales] job. But it's a super atmosphere there. It was the biggest honour I've ever had and the success that we had was unprecedented."
You will likely be familiar with the story of Coleman and Wales. Taking over the job in extremely difficult circumstances following the death of his friend and former team-mate Gary Speed, Coleman steered the nation to their first major tournament in 58 years at Euro 2016, and then took them all the way to the semi-finals.
The failure to qualify for the World Cup that followed is why Coleman now finds himself preparing for Cardiff rather than Russia, but he remains a national hero for his exploits in 2016... not that he is expecting a unanimously positive reaction on Saturday! Club loyalties are club loyalties after all.
"I'm not expecting a big welcome from the Cardiff City fans, being down the road from Swansea!" Coleman joked. "But they were absolutely fantastic and that's why we wouldn't move to the Millennium Stadium.
"Having the chance to represent your country is an incredible feeling, but it's double-edged because when you're not successful you can feel the weight of the nation on your shoulders. I know what it's like and it's not nice to have an entire nation unhappy with you because you're not winning or playing well. But if you reverse it, when they're proud of the team and you're at the head of that, you can't describe that feeling."
Even with the recent qualification failure, Coleman's managerial stock remained high. Staying on with Wales was an option, and he could also have held out for a Premier League offer.
Instead, his surprise destination in November was Sunderland and a Championship relegation battle. Coleman admits it is the toughest domestic challenge of his career so far, and there were some who thought he was mad to take the job.
"I can see why people would think that, but I see Sunderland with their fanbase of almost 50,000 supporters, I see a great stadium and a fantastic training ground," he said. "I know what football means to the people in the North East, I do. I've been coming here as a player and manager long enough and the passion here for football is unlike anywhere else. That's why I was drawn to the club.
"Martin Bain, our chief executive, was 100 per cent honest with me and on the back of the talk with him I made my mind up. In this industry it's hard sometimes to mention the word honesty, but he was brilliant and everything he told me was true. I was under no illusions.
"You always think as a manager you can go in somewhere and affect it. I just thought if I can make a difference at this club in a positive way it could be something fantastic. I don't regret it at all."

It has been a mixed bag so far for Coleman at the Stadium of Light. There have been highs and lows, while an upturn in form from the teams around them means they find themselves bottom heading into this weekend.
A plethora of injuries over the festive season has left Coleman and his staff in a tough position, but he is remaining positive, even with the financial restrictions placed on him in the transfer window.
"We've seen improvements but the Christmas period is always tough with a lot of games, and it coincided with us having a mountain of injuries," he said. "It would be nice if I had players knocking on my door asking why they're not playing, but I haven't had that. We're always threadbare in terms of numbers but I'm hoping it's a period where we've just been unlucky.
"I haven't got £10million in the drawer to play with! I can't put £3m on a defender here and £5m on a striker there. But we can be cute in the transfer market in terms of loan deals, which we're trying to do."
Outgoings are also a possibility for Coleman, who has already lost top scorer Lewis Grabban this month after Bournemouth recalled him from his season-long loan early.
"Will we lose one or two? Possibly. Some of that money might come back to us but I understand if we get £5m for a player then I'm not getting £5m to spend, but I would expect a percentage to work with. We can't, however, wait until the last minute and we need to be proactive. You don't want to be going into the last few days of the window without having done at least some of the business you want to do.
"We know the challenge that's in front us, we've just got to meet it and do the best we can. There are six teams down there [in the relegation fight] and somebody is going to pull away from it. We've got to make sure that's us.
"You are where you are for a reason and we belong where we are. We need to be realistic and see this is where we need to get away from. We're not fighting to get into the Premier League we're fighting to stay in the Championship. The facilities here are second to none, they really are. But it's pointless having Premier League facilities if we don't get it right on the pitch."
Discussion soon turns back to Wales and his upcoming trip back to the capital. For Coleman, there were plenty of highlights at the Cardiff City Stadium, but one particular memory stands out above any other.
"The game against Belgium [in qualifying]," he said. "It was in June and we beat them 1-0 with Gareth Bale scoring. At that point we had four games remaining, we were top of the group and we knew at that moment that we were going to qualify.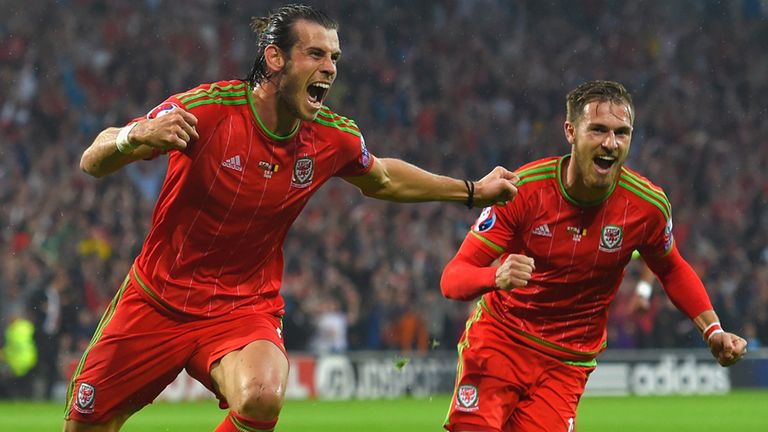 "There was a moment after 70 minutes when we were defending deep and the boys were on their last legs and digging in, but then everyone started singing the national anthem and you could see it gave us another 10 per cent from somewhere, which we needed to get us over the line.
"Then when the final whistle went the atmosphere was great and you just knew everybody felt the same thing: This is going to happen. The relationship with the whole nation and the team on the pitch was amazing, I've never seen anything like it."
Coleman will be hoping the home fans do not offer quite that same level of inspiration to their team on Saturday.
Don't miss the Sky Bet Championship clash between Cardiff and Sunderland on Saturday, live on Sky Sports Football and Sky Sports Main Event from midday