Sunderland manager Chris Coleman would like the opportunity to turn things around
Coleman says it is 'complete darkness' until ownership situation is resolved
By Mark Crellin
Last Updated: 26/04/18 1:00pm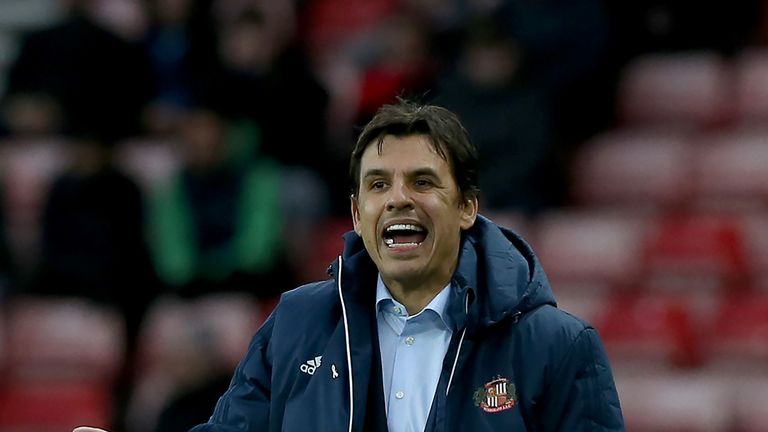 Chris Coleman says he would like the chance to get Sunderland back on an upward curve, after failing to prevent the club from suffering a second successive relegation.
The former Wales boss says it will be impossible for things to move forward until the ownership situation is resolved, adding Sunderland is "almost floating aimlessly in the dark".
Last Saturday's 2-1 loss to Burton confirmed that Sunderland will be in League One next season.
Owner Ellis Short is eager to sell the club and chief executive Martin Bain says there are a number of parties who are interested.
"It's still very raw and the feeling of failure is a difficult one to take," said Coleman.
"The uncertainty around the club, who is going to own it, what is the plan? It is hard for everyone involved, we don't know what is going to happen.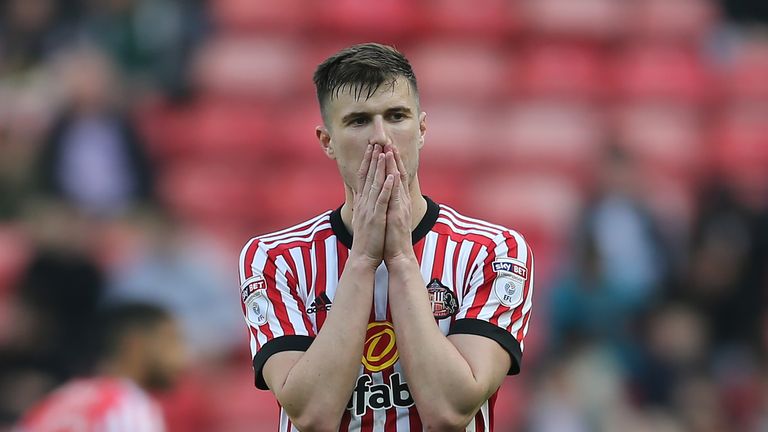 "But we still have two games to prepare for and we have to get on with it. Still no conversation with Ellis, there is nothing I can do about that.
"All my conversations are with Martin, the chief executive, who has been the front man this season and he works his socks off for the club.
"We are where we are - the club needs a lot of change.
"Because of the uncertainty, it is open season for criticism - a club like Sunderland, almost floating aimlessly in the dark.
"When we get someone coming in, saying there is a plan, we can start working towards it. We can't yet, because we don't have anyone to tell us what we are able to do or not to do."
Coleman, who led Wales to the Euro 2016 semi-finals, has been reportedly linked with the vacant manager's job at Ipswich.
However, Coleman told supporters at an awards night on Wednesday that he is not necessarily looking for an exit.
"The fans were remarkable," said Coleman. "And we didn't exactly deserve anything from them.
"I said how I wanted to come and manage Sunderland. I never said I want to manage in the Championship, I want to manager Sunderland football club, and that is where I am.
"It has not gone the way we wanted it to go but I am still here and I would like the opportunity to put things right.
"That won't be my decision - whose (it is) I don't know. I think it is a super football club. It is a task with a lot of negativity but it is still a great football club.
"We are an easy target but it won't always be like that. The sooner we know who is going to be there, we can start moving forward.
"But right now it is complete darkness and that is unnerving and unsettling."