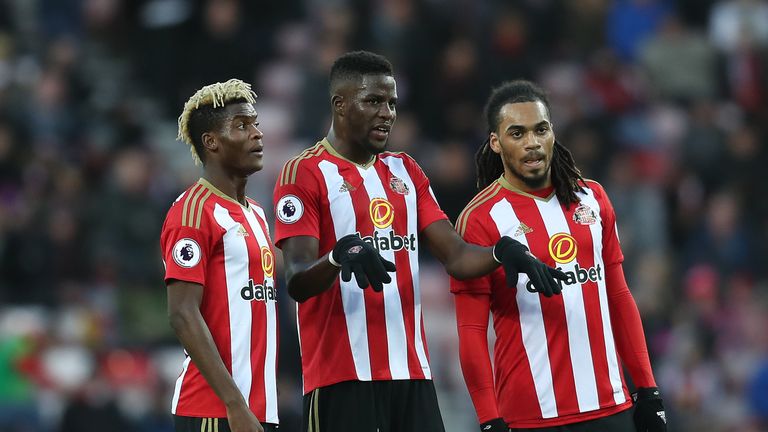 Sunderland are considering sacking Papy Djilobodji after he finally turned up for training on Wednesday - 72 days late.
Neither Djilobodji nor Didier Ndong returned for training ahead of the League One season with the latter AWOL since the end of last season.
It was revealed by Djilobodji's agent the Senegal international wanted to leave and the club granted him unpaid leave until the beginning of August in the expectation that he would be able to find a new club.
But the former Chelsea defender, who was signed by David Moyes for £8m, has been unable to do that.
Club record-signing Ndong posted a photo of himself sunbathing on his Instagram story on Wednesday, while the rest of his teammates were at training, with Black Cats fans taking to social media to react to the post.
Sunderland manager Jack Ross said: "I haven't had any interest in them because they've never turned up and haven't been part of what I've tried to build here. I don't ever envisage them being part of that."
The chief executive Charlie Methven said the club are "considering legal action" and the "two cases are not identical".
Djilobodji had been linked with moves to Turkey, Germany and France, but clubs in those countries cannot make further signings now until 2019.