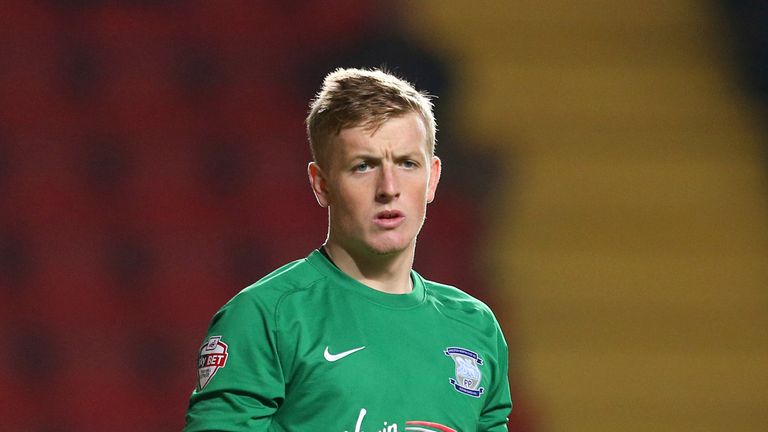 Preston have won their appeal against goalkeeper Jordan Pickford's one-game suspension and he will be free to face Huddersfield on Boxing Day.
The Sunderland loanee was dismissed after 30 minutes of the Lilywhites' 1-0 defeat to Leeds on Sunday when referee Gavin Ward deemed he had deliberately used his arm outside the penalty area to deny a goalscoring opportunity for Chris Wood.
Preston challenged both of those judgments - suggesting the ball struck Pickford on the chest and that defender Paul Huntington's presence would have prevented Wood from having a goalscoring opportunity - and a three-man independent panel agreed with their assessment.
It means Pickford, who has been in impressive form for North End this season and could return to Sunderland in January, will not serve a one-match ban and will be able start in goal against the Terriers at the John Smith's Stadium.
Preston manager Simon Grayson was pleased with the panel's verdict, although he is still frustrated by the result.
He told his club's official website: "I think they've seen sense, at the time it's difficult for officials to make decisions, but even so, I think on the day there were factors that should have meant it was just a yellow card if anything.
"I think they've seen sense, when you look at where it's hit Jordan in the first place, then there's the other argument of whether it denied a goalscoring opportunity, but you've got Hunts who was covering the direction of the ball.
"So the things we've put forward have obviously helped and everyone has seen sense. Ultimately it doesn't change the outcome of the result.

"We did feel that if it was 11 versus 11 then we would have had a great opportunity to go and win the game. We did very well with ten men but we felt with 11 players on the pitch we had a great opportunity to win it."