West Brom head coach Alan Pardew defends British managers
By James Dale
Last Updated: 29/11/17 11:05pm
Alan Pardew has defended his appointment at West Brom and Sam Allardyce's at Everton, insisting they have a "history of delivering".
Pardew took charge of his fifth Premier League club when he signed a two-and-a-half-year deal at The Hawthorns on Wednesday, 11 months after he was sacked by Crystal Palace.
Allardyce was also finalising terms to become Everton's new manager on Wednesday, having succeeded Pardew at Palace only to leave the club after saving them from relegation at the end of last season.
Pardew insists British managers are competing in a "world market" for jobs in the English top flight, but sympathises with Premier League owners choosing to recruit those with proven records.
"Experience is important, but when you look at our records, I averaged 1.3 points per game, you look at Sam and David Moyes - they're pretty similar," Pardew said.
"We have a history of delivering. I took over Palace in a similar situation and took them from relegation to 10th.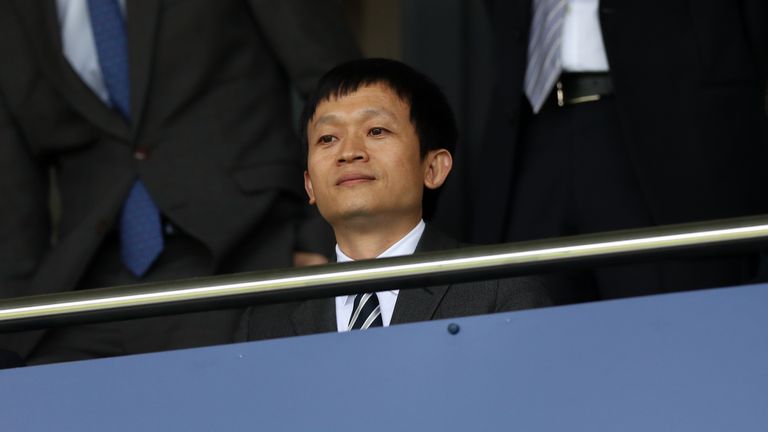 "These things have to come into account when you're coming into a football club and it doesn't look right as an owner."
Pardew confirmed he has not yet met with West Brom's Chinese owner, Guochuan Lai, who was adamant he wanted someone with Premier League experience.
Tony Pulis was sacked on November 20 following 10 Premier League games without a win, despite having never been relegated from the top flight in his 10 seasons in charge in the division.
"The most important fact is to win games, that's the bottom line and Tony does that very well," said Pardew, when asked if he would listen to calls for a change in style of play at West Brom.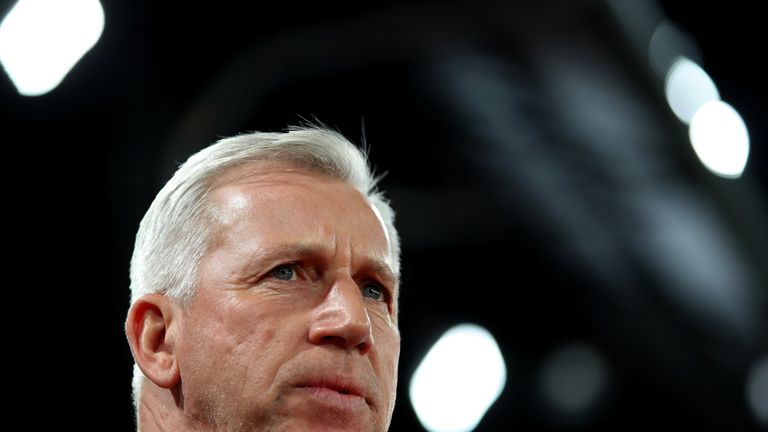 My best teams play on the front foot and try and put teams under pressure, sometimes get a bloody nose in doing that, and that's what I'll deliver here at West Brom.
Alan Pardew
"Tony does it in a different manner to me. My best teams play on the front foot and try and put teams under pressure, sometimes get a bloody nose in doing that, and that's what I'll deliver here at West Brom.
"Hopefully at some point along the line we can get to 1.5 or 1.7 points per game. That's something I've achieved at certain times in the past."
Pardew revealed he spent time studying at other clubs and organisations during his time out from management, while he has also taken lessons from watching Formula One and rugby but he did admit that his departure from Selhurst Park still rankles 11 months on.
He said: "I was disappointed to lose my job at Palace, I really was.
"I think although we were on a difficult run, we had finished 10th, we had got to a cup final. I felt I deserved more time but I didn't get it. I wanted to make sure when I went back in it was an opportunity with people I really felt comfortable with, an environment to give me a good chance."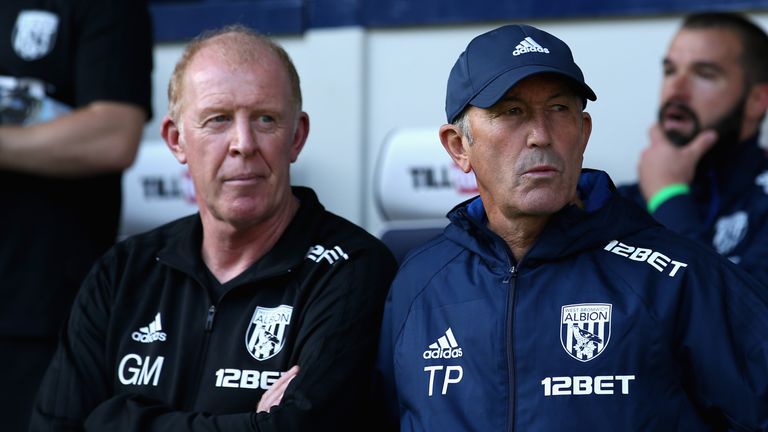 The new West Brom boss admits changes at the club may take time, though, and would not reveal how much investment would be available during the January transfer window.
Asked about the squad he has inherited, Pardew said: "It's good enough to stay up but of course I know the clubs involved around the relegation area are going to do business so we can't take our eye off that.
"We have to try and grow as much as possible in January. I know from my experience you can lose key players in January and you have to be on your guard to make sure you replace them."