Jake Livermore's reaction to alleged abuse is understandable, says Danny Mills
Last Updated: 03/01/18 1:28pm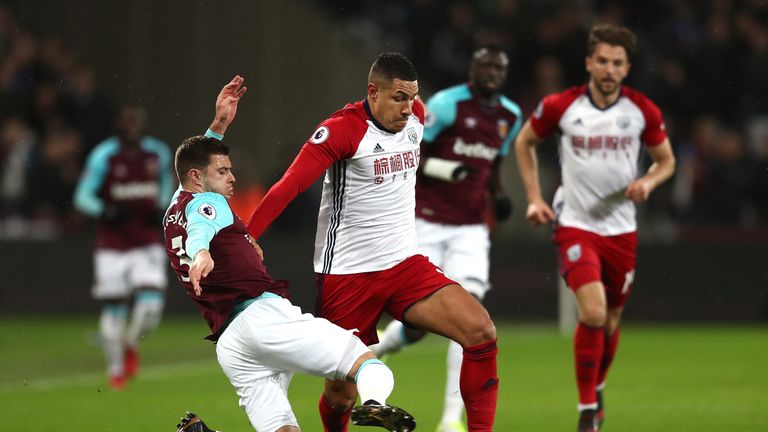 Danny Mills says there is no place in football for the abuse West Brom midfielder Jake Livermore is alleged to have received in Tuesday night's loss at West Ham.
Livermore was involved in an angry confrontation with a fan after being substituted in the 64th minute of the 2-1 defeat, and was escorted down the tunnel.
West Ham confirmed to Sky Sports News on Wednesday morning that they are investigating allegations a fan shouted abuse at Livermore about his baby son, who died shortly after his birth in 2014.
Speaking about the incident, Mills told Premier League Daily: "If the allegation is proved correct, and what was alleged to have been said was said, I think he has got every right to be angry.
"As a player, you expect a certain amount of stick against you but when it starts to come into your family and very personal abuse like that - there is no place for it whatsoever. I don't think any action will be taken against Livermore at all."
Mills and his wife Lisa lost their baby son Archie, who had spina bifida and hydrocephalus, in 2002.
Mills added: "I had something very similar when we lost our son. [The confrontation] was with a journalist.
"I was fortunate that the gate didn't open because at that time you are in a very heightened emotional state as it is, and then to receive personal abuse in that situation - had I got to him I quite probably would have ripped his head off."