Alan Pardew says 'it's not about me' with loss putting West Brom eight points from safety
By Ron Walker
Last Updated: 04/03/18 5:00pm
Alan Pardew insisted "it's not about me" after his West Brom side lost for the sixth game in succession and edged closer to Premier League relegation with a 1-0 defeat at Watford.
With nine games to go, the Baggies are eight points from safety - as many as Pardew has earned as head coach from 15 matches in charge.
Despite losing 2-1 at home to Huddersfield last weekend, the new West Brom hierarchy decided to stick with their man ahead of the trip to Vicarage Road - but more questions will be raised after another defeat for his rock-bottom side.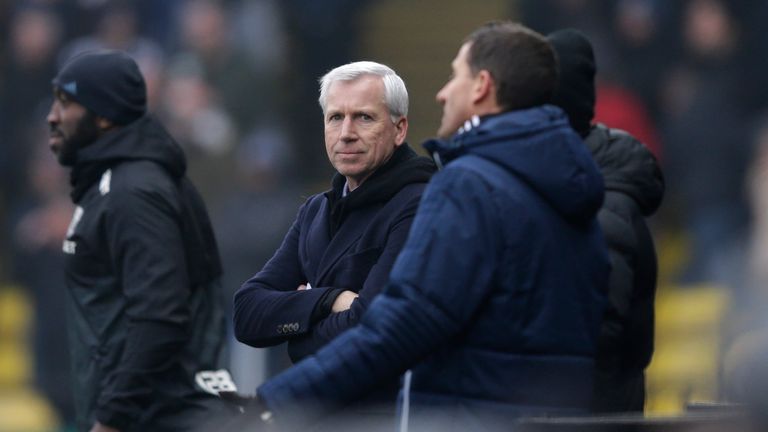 "People will turn this situation into a personal situation with myself, but it's about West Brom, it's not about me," he said. "If the consequences are I lose my job, that will be what it is.
"All I can hope and what was on the surface today from the players was a commitment to try to address the situation. We know it's very, very tough. There's nine games left, there's a lot of to play for.
"A win can change the dynamic, but of course, when you look at our win ratio and our goal ratio you question that. So we've got to try to get a win and go from there."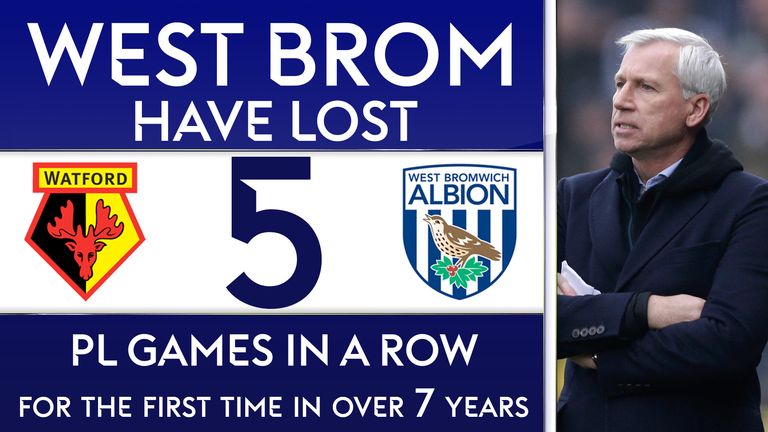 Pardew was pleased with West Brom's response from that Huddersfield defeat, despite the painfully familiar scoreline, and appealed to the club's fans for patience following what was a committed performance against the Hornets.
"When you get a performance like last week that looks disjointed and not quite right, you get frustrated," he said. "It was frustration last week.
"We were frustrated with our performance, nothing else. It's difficult to be frustrated with anyone's individual performance today. We had better displays in the team than the Watford players, but it didn't work out for us.
"If our fans are honest on reflection, and they were excellent, they'll see a committed performance today. But unfortunately when the ball doesn't go in the back of the net, it's a bit frustrating. It's an area we've struggled with all year.
"Sometimes you just need something to go in off a backside, or anything. It's a process of staying true to your profession. That's what I'll do, I hope it's what my players will do. In terms of building on that performance there is something to build on."