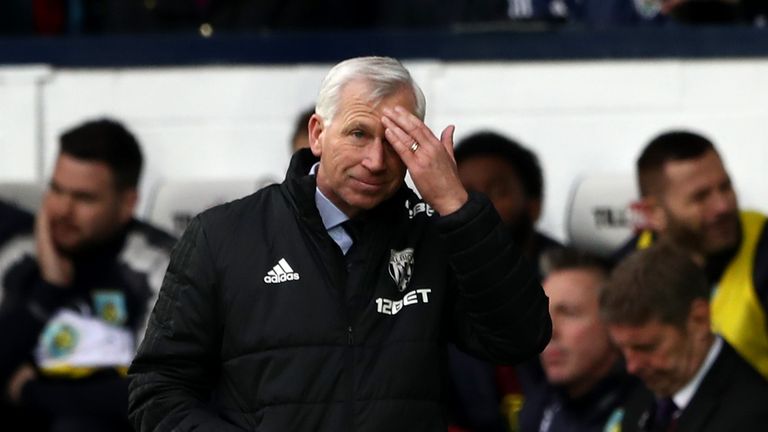 Alan Pardew wants West Brom to restore some credibility in their remaining six Premier League matches.
The Baggies boss oversaw a club record eighth successive Premier League defeat on Saturday after his side were beaten 2-1 by Burnley at The Hawthorns.
The loss left West Brom bottom of the table and 10 points adrift of safety, which has forced Pardew to call on his players to step up in the club's time of need.
"This is where this team is. It's 'almost' but it's not good enough," said Pardew.
"But sitting here saying nearly is what I've done for the last eight or nine games. We've got six games to go to get some honesty and credibility on the pitch and to get some points. You learn that certain players can deal with the situation, others not.
"We have another tough match next week, we have to be confident enough to stand up to the opposition and ask them questions We're all suffering. If you have any West Brom in your heart then you're suffering at the moment."