Gareth McAuley 'frustrated' as West Brom make no contact over future
By Lyall Thomas
Last Updated: 28/05/18 10:18am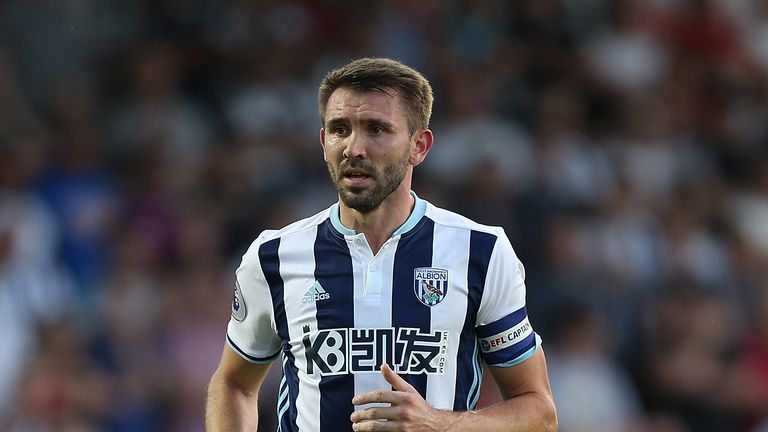 Gareth McAuley says he has not heard from West Brom since the end of the season, with his contract set to expire next month.
The 38-year-old Northern Ireland international, who made just 12 appearances last season as the Baggies were relegated, says he is open to helping the club try for an immediate return to the Premier League next season.
But he admits he is frustrated at being in the dark with a club at which he has spent the last seven years and is also thinking about playing abroad in the twilight of his career.
"It's been a difficult season, not having played an awful lot, and it's the first time I've experienced that in my career," McAuley said.
"Obviously I'm very frustrated, as I thought I could have helped out more than I did. It's out of your hands if you are not playing. Ending in relegation is gutting, especially after the seven years I've had at the club.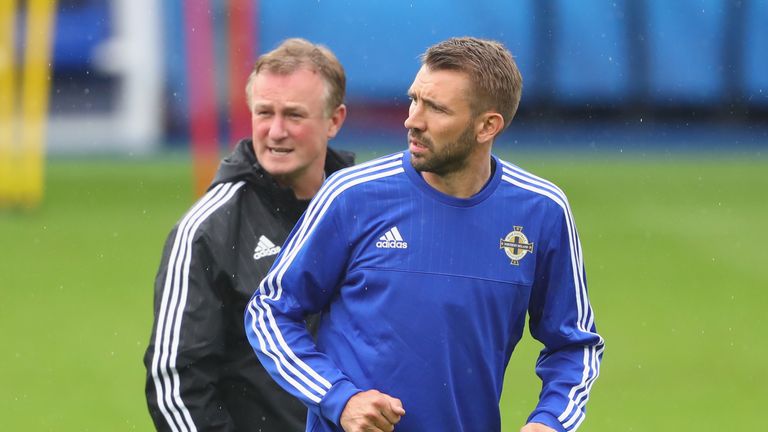 "I want to play next year. I've not spoken to West Brom, or no-one has been in contact with me since the end of the season. I don't know where that sits.
"I haven't been told 'we want you there or we don't want you'. I'm not sure what the club is thinking about me. I am absolutely fine with Darren Moore.
"If I have to leave West Brom then I have to move my kids and my family anyway. It's not particularly important to stay in the UK. Abroad would possibly interest me, but it doesn't have to be somewhere warm or anything like that, I just want to be playing regular football.
"Hopefully I'll have a couple of options to look at. I'll make the decision on whether I am going to play more, rather than sit around."