Why Barry Douglas' time in Poland helped shape Wolves' assist king
Last Updated: 05/04/18 9:00pm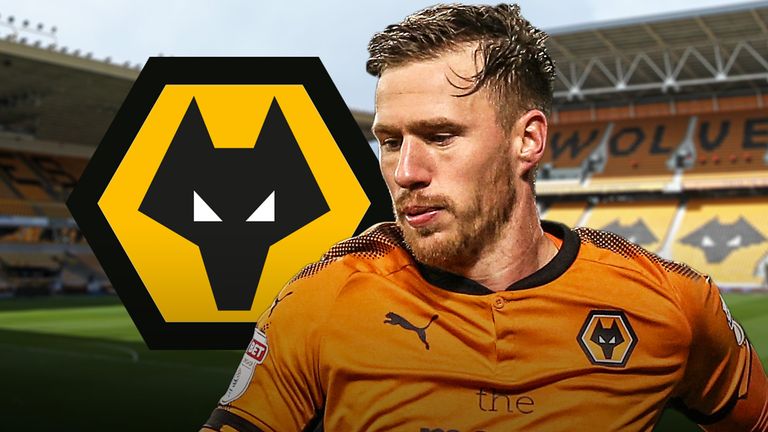 Barry Douglas has been a big factor in Wolves' success this season and was recently rewarded with his first Scotland cap. Adam Bate speaks to Douglas' old coach at Lech Poznan to find out how the player's years in Poland helped to get him here…
It is perhaps the deadliest left foot in the Championship. All season Barry Douglas has been whipping in crosses, corners and free-kicks with devastating pace and accuracy. The stoppage-time delivery to beat Bristol City in December was just one of the highlights but there have been 14 such assists this season. No player in the Championship has more.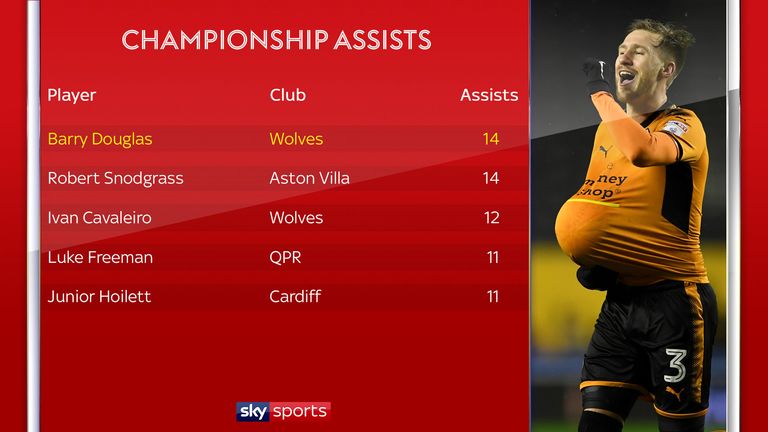 Douglas has quickly established himself as a fan favourite at Molineux with the only real surprise about this particular success story being his age. Having already turned 28, he seems to be making a belated name for himself - a suspicion confirmed by the fact that his appearance for Scotland against Hungary last month was his first for his country.
The reason why Douglas has been under the radar owes much to one of the more eclectic career paths around. After playing semi-professionally for Queen's Park, he spent three seasons at Dundee United only to leave his homeland to play for Polish side Lech Poznan. It was there that he became a champion. It was there that he became the player he is today.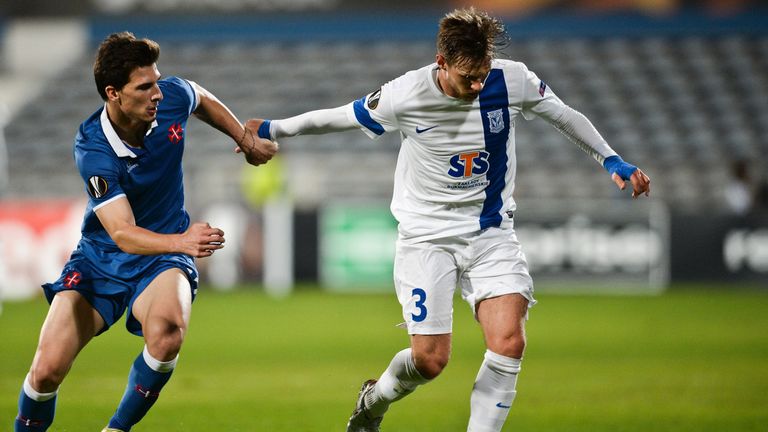 "I came back more confident," Douglas explained in a recent interview with The Guardian. Sacrifices were made. Birthdays missed. Christmases too. But it was all worth it. He moved for the experience and there have been plenty of them. A Polish title. A cup in Turkey after transferring there. Now promotion to the Premier League with Wolves looms large.
The man who helped to set him on this path was Mariusz Rumak, the former Lech Poznan manager who signed him and was Douglas' coach during his first season in Poland. He welcomes the chance to talk positively about the progress of the little Scot who made a big impression in Poland. "Nothing surprises me about his success," Rumak tells Sky Sports.
"We needed a left-back and could not find the right solution within the academy so the scouting department prepared proposals for several players who could join us. I was the one who decided that Barry would be the best candidate. He suited our offensive style of play. In addition, he had the potential to improve and become the player that we can see today."
Rumak remembers Douglas for the impact that he made off the pitch as much as on it. While British players are sometimes characterised as being unwilling to embrace the lifestyle when moving abroad, Douglas approached his new challenge very differently and would go on to spend the best part of three seasons with the club.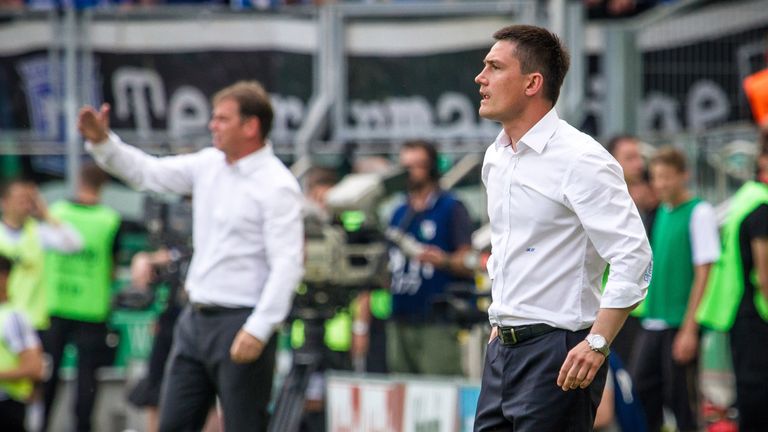 Barry is not only a very good footballer but above all he is a fantastic man. Working with him was a real pleasure.
Mariusz Rumak
"Barry is not only a very good footballer but above all he is a fantastic man," adds Rumak. "Players always gain the respect of colleagues when they are open to communication and have good interpersonal skills. Barry was just like that in Poznan. He showed great respect to all the members of staff. Working with him was a real pleasure.
"I do not think it depends on where you are from, but what kind of person you are, and Barry is a great guy. He quickly found a common language with the other members of the squad and he became a very important link for our team both on and off the pitch. Barry was very good for the rest of the players in terms of his mentality."
Lech Poznan went on to win the title during Douglas' second season with the club and Rumak has no doubt that this experience in Poland helped him. "He had the opportunity to play under a lot of pressure from the fans, often in front of crowds of over 30,000 people," he explains. "Lech is a big club and I think it was very important for his development."
It is proving important for Wolves too. While the club's Portuguese players are seen as the ones with big-game credentials, Douglas is the only man in the squad to have played European football for three different clubs. He is also using his experience abroad to ensure that those players having to adapt to a new country are getting the support they need.
Victory over Cardiff City on Friday evening would all but confirm the club's promotion back to the Premier League after six seasons away. Not all of those years have been spent constructively by Wolves but the same cannot be said of their left-back. It has been some journey. And there's a proud manager in Poland convinced the story is not over yet.
"The traits I saw have led him to the place where he is now," says Rumak. "It confirms that we did not make a mistake in bringing him to Poland. He is an ambitious and hard-working boy so I believe we have still not seen the best of him yet. I am convinced that he will do well next season too. That left leg will be a terror to many Premier League goalkeepers."
Don't miss the Sky Bet Championship clash between Cardiff and Wolves on Friday night, live on Sky Sports Football from 7pm