Wolves' promotion to Premier League 'just one step' in long-term vision, says managing director
By Lyall Thomas
Last Updated: 14/04/18 9:46pm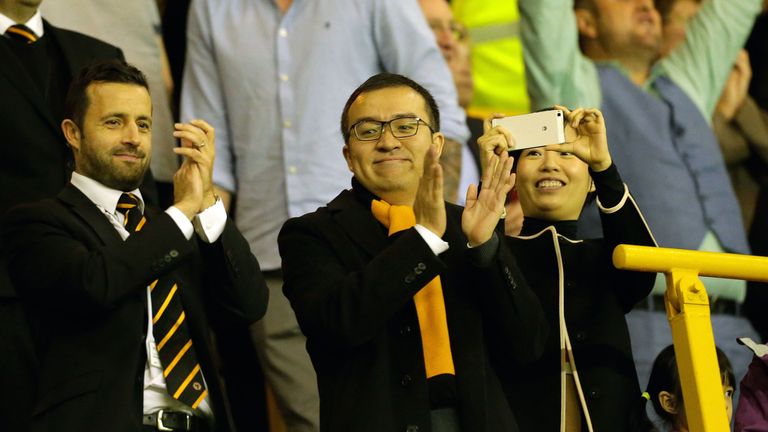 Wolves' promotion to the Premier League is "just one step" in the club's long-term vision, managing director Laurie Dalrymple has told Sky Sports News.
The West Midlands side's six-year stint in the second tier was ended on Saturday as results in the Championship ensured them of a top-two finish - but Dalrymple says they are intent on winning the division.
After buying the club in 2016, Hong-Kong-based investment firm Fosun International, whose close links with super-agent Jorge Mendes were discussed by the EFL last month, said promotion to the top flight "as soon as possible" was their "top priority".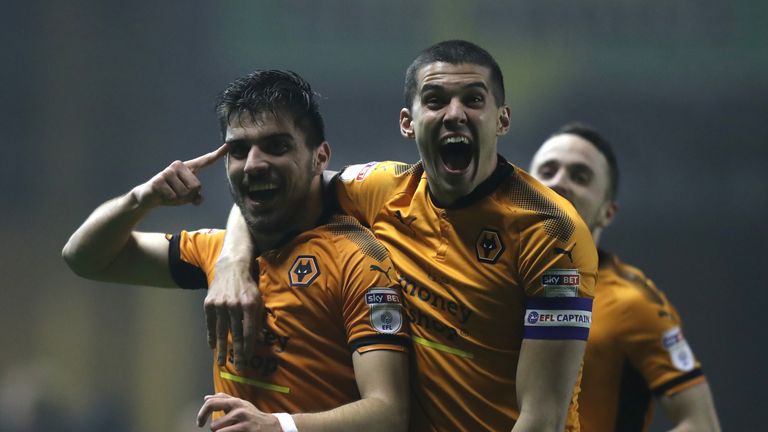 And moments after it was confirmed, Dalrymple told Sky Sports News: "We feel really good, as you can imagine. Thrilled. This is a culmination of a huge amount of hard work from everyone at the club.
"It's just one step on the long-term plan to take this club where we want to take it. As a managing group, we have to be in the Premier League and we've delivered that for now.
"When we've finished the season, we'll focus on what the rest of the future looks like. We've started building for the future up to a point. But I've been in this game long enough not to take anything for granted. Nuno has rightfully said after his matches that no one is getting carried away, taking things one game at a time.
"Clearly at some areas we have to be more forward-thinking. But we've been largely focused on getting the job done this season. We're keeping a bit of a lid on it because we have a game tomorrow, but not understating our excitement.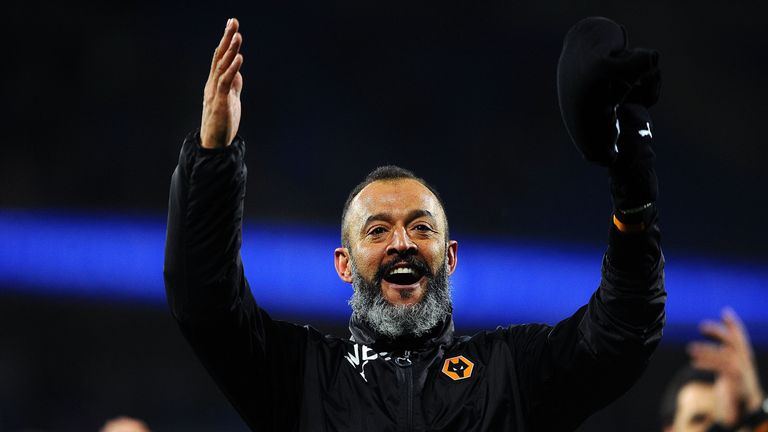 "We want to finish the league as strongly as possible, and finish as league winners, and we're fully focused on what will be a big derby game against Birmingham tomorrow."
Former Porto manager Nuno Espirito Santo has been widely praised for installing an entertaining and successful brand of football at Molineux and Dalrymple hailed the Portuguese' impact at the club.
"I think everyone would agree that what he's brought in has been fantastic," he said. "He changed the playing style, recruited really well, galvanised the group strongly. Very quickly he had us playing a different way that was delivering results extremely quickly.
"He's a superb tactician and superb man manager. He's extremely good with the staff and players. I don't want to single people out because it's a group effort but he's obviously an extremely important part. What he's changed has been fantastic."