Southampton boss Claude Puel was full of praise after his side recorded a fourth successive clean sheet against Liverpool at Anfield on Sunday.
Fraser Forster's penalty save from James Milner minutes after the hour mark ensured Saints remained unbeaten in four meetings with the Reds this campaign and means Liverpool's Champions League qualification dreams now lie out of their hands.
Meanwhile, Saints registered a Premier League clean sheet for the second week running and Puel paid tribute to the application of his players in grinding out the stalemate against Jurgen Klopp's men.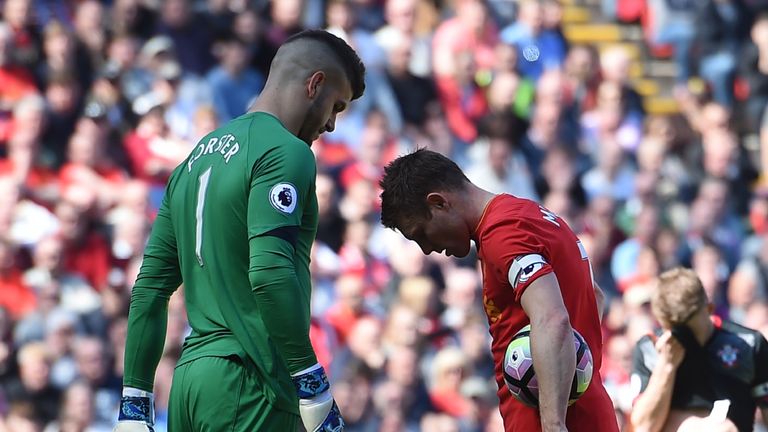 "I think it was a fantastic job from the squad," he told Sky Sports. "We defended very well this afternoon, with good quality and organisation. Perhaps sometimes with better recovery, we can do better in counter-attacks but it was very interesting to see my players with all this energy, good organisation, good spirit, good communication.
"It was important against Liverpool because they can do fantastic pressing - it's difficult to start with the ball and it's difficult to play. But we made it difficult for them to come into our box, so it's fantastic work from all the players."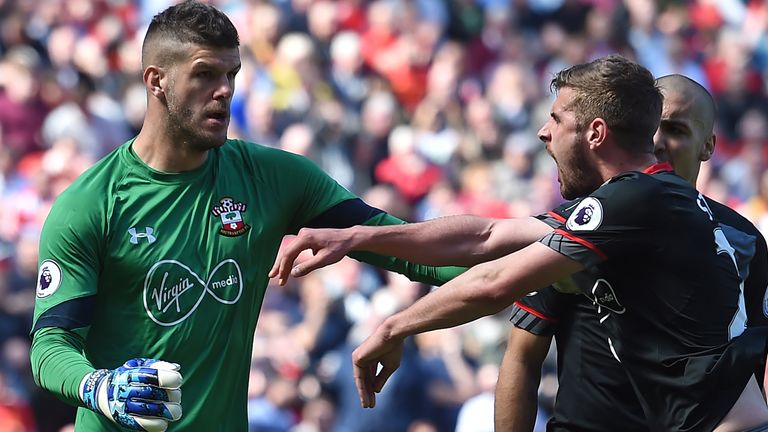 The missed penalty followed a handball from Jack Stephens and Milner's effort may have been affected by words uttered by England colleague Forster, but despite the miss, Puel was disappointed with the decision.
He said: "It was, for me, a harsh penalty but it was a good thing - it would have been good to play 10 versus 11. He [Forster] played with a good defensive unit in front of him, but he kept us in the game with two saves - one of them was the penalty - so it's a good job from Fraser.
"We now have four clean sheets, two draws and two wins [against Liverpool]. Now it's important for us to finish the season well and to try and move up and finish in the top half of the table."