Former Southampton and England striker Rickie Lambert retires from football
Last Updated: 02/10/17 1:33pm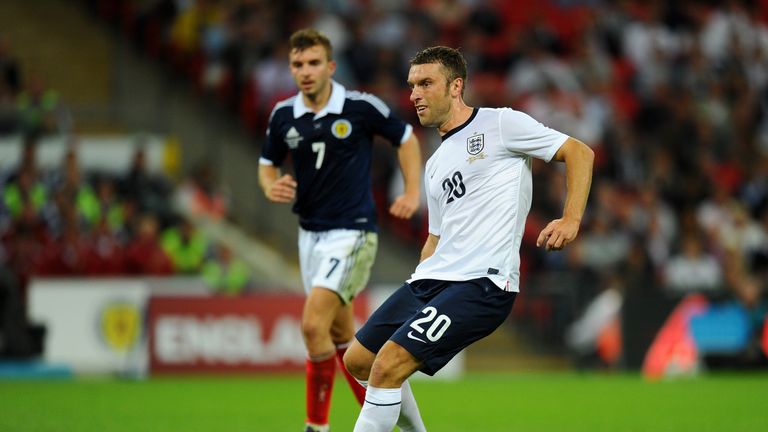 Former Southampton and England striker Rickie Lambert has announced his retirement from football at the age of 35.
Lambert, who won 11 caps and scored three times for England, has called time on his career after playing 701 games, scoring 241 goals.
He began his career at Blackpool in 1998, before going on to represent Macclesfield, Stockport, Rochdale, Bristol Rovers, Southampton, Liverpool, West Brom and Cardiff across all four divisions.
The former striker won promotion at every level, most notably with Southampton where he reached the Premier League in 2012.
In 2013, Lambert was called up to the England squad by Roy Hodgson and later made the dream international debut when scoring with his first touch of the match against Scotland.
"I feel lucky to have been involved in this sport for as long as I have," Lambert said in a statement.
"I have had some ups and downs in my career but to have represented clubs like Southampton, Liverpool and playing for my country in a World Cup were beyond my wildest dreams.
"Playing and scoring for England is probably my proudest professional moment and I will look back at every aspect of how I got there with fond memories.
"I would like to thank the fans of all of the clubs I played for but especially at Southampton where I enjoyed my best years as a footballer and had a special relationship with everyone connected to the club.
"I will be taking a break for a while to spend some quality time with my family just being a husband and father. In the future I hope to give back as best I can to the game that has given me so much."