Mauricio Pellegrino wants Southampton to feed off the winning 'drug' to avoid relegation
Last Updated: 23/02/18 1:06pm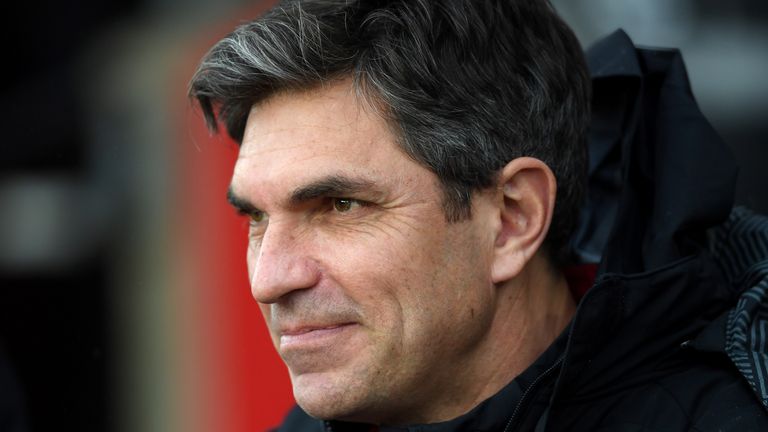 Mauricio Pellegrino has called on Southampton to feed off the winning "drug" to pull themselves clear of the Premier League relegation battle.
The Saints host Burnley on the back of three victories from their previous five matches.
While two of those have come in the FA Cup - where Southampton will next head to Sky Bet League One Wigan in a bid to reach the semi-finals at Wembley - Pellegrino believes it shows his squad have the right mentality.
"Every single victory helps us to believe in our way and our model. This, for me, is the best drug for this team," said Pellegrino.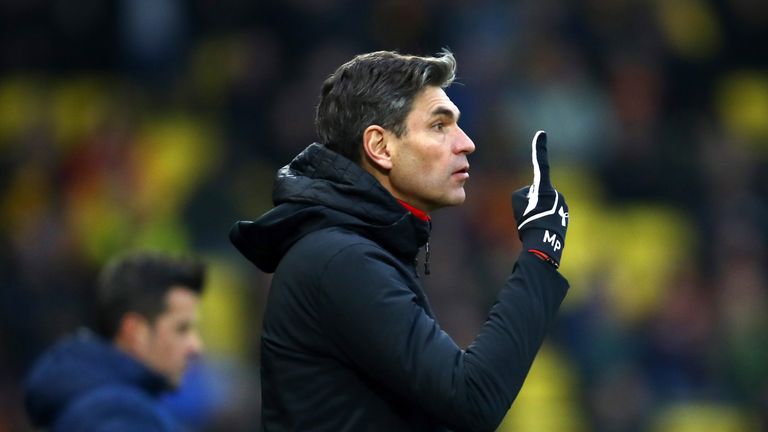 "I believe in the character and attitude of my team, and that is the most important thing right now.
"(After Burnley) we have a lot of away games and have to be really stronger than before.
"Every single moment will be either for us or against, and we have to be ready for that."
Southampton have managed just one Premier League victory since the end of November, that coming at strugglers West Brom a couple of weeks before they knocked the Baggies out of the FA Cup.
Pellegrino, though, feels the recent form of Burnley - who started so impressively, but now have lost five of the past 10 Premier League matches - shows just how testing the campaign has turned out.
"If we use Burnley as an example, they are in the middle of the table, but they could not win for the past 10 games," Pellegrino told the club's website.
"Facing every single team is difficult because the Premier League is very tough.
"We have to be fully focused and think about just one match at a time and we have prepared well this week for this game."