Mauricio Pellegrino apologises to Southampton fans after 3-0 loss at Newcastle
By Oliver Yew
Last Updated: 10/03/18 7:58pm
Southampton boss Mauricio Pellegrino apologised to the club's fans following his side's 3-0 defeat at Newcastle, saying their performance did not represent the values of the club.
Pellegrino's side were behind after just 63 seconds at St James' Park after Kenedy's opener and the Brazilian scored his second in the 29th minute, rounding off a Newcastle counter-attack following a Southampton corner.
Matt Ritchie completed the scoring as Southampton slipped to 17th in the league and Pellegrino said his side paid the price for a lack of focus.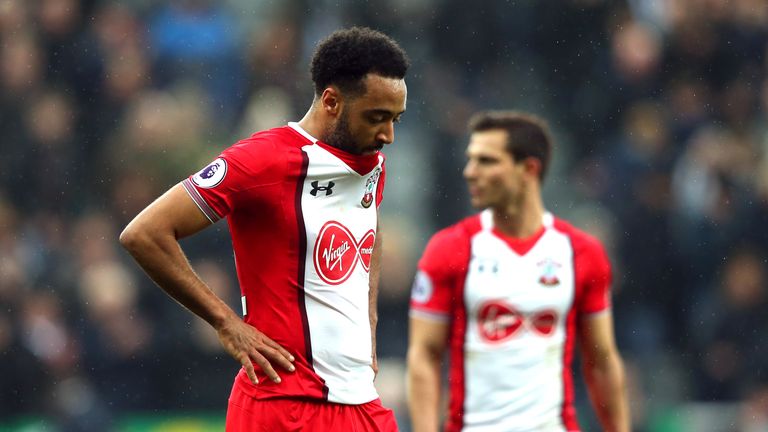 "We are disappointed because from the first minute we were not focused," Pellegrino told Sky Sports.
"We made this mistake and paid the price for the rest of the game. At this level you cannot start in this way because we missed an amazing chance to try to improve.
"I haven't seen my team compete in this way this season without the spirit you need to compete at this level. Sometimes you can play badly, sometimes you can make mistakes but you have to react.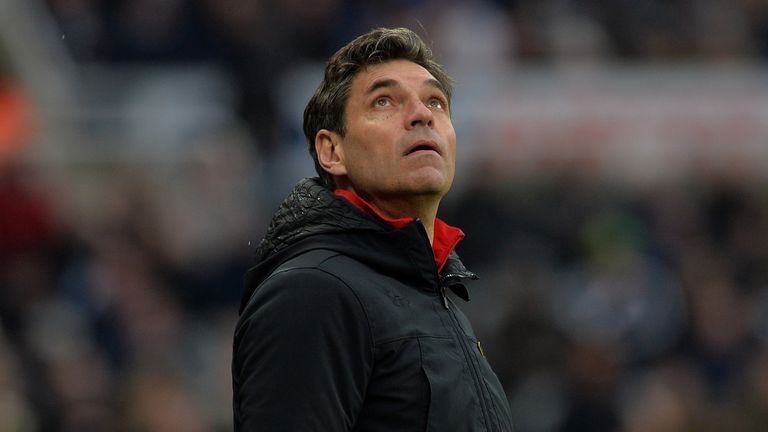 "We have to say sorry to our fans because we didn't represent the values of the club. In this situation we have to react as quickly as we can."
Defeat leaves Southampton perilously close to the drop zone with eight games remaining and Pellegrino wants his side to react quickly.
"We need to change our spirit," he said. "There are eight games to go and we are still alive.
"When you lose everything looks worse than it is. It looks very difficult now but in a week we've got another game in the FA Cup and we have to show our best to change our spirit on the pitch.
"The attitude is everything, he added. "Without the right attitude, it's difficult to compete."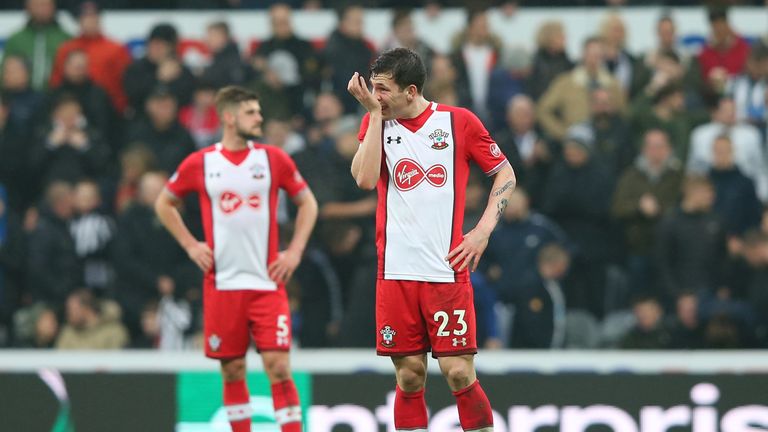 Finally, Pellegrino reiterated his apology to the fans and targeted victory on Sunday's FA Cup quarter-final against Wigan.
He said: "To our fans we have to say sorry. We couldn't show what we can do on the pitch.
"We've now got another possibility next week and hopefully we can give them a good game that they can enjoy."