Mark Hughes says momentum is key as Southampton look to secure back-to-back victories for the first time this season in their battle to avoid relegation.
Southampton moved within one point of 17th placed Swansea with a tense 2-1 victory against south coast rivals Bournemouth last weekend for Hughes' first Premier League victory in charge at St Mary's and the former Saints player is desperate for a repeat result against Everton on Saturday.
Hughes, appointed until the end of the season in March, believes there is no difference between the situation of their club and one fighting at the top of the league and hopes his side are going to enjoy a strong end to their campaign, with other sides in the bottom half struggling for form.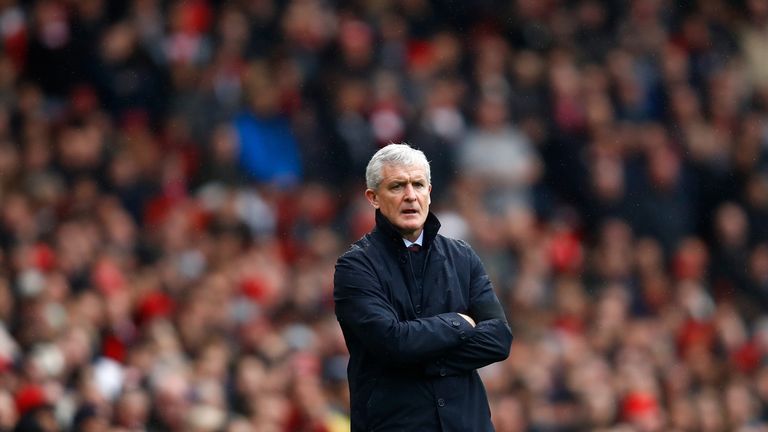 "Back-to-back results is massive at any stage of the season because invariably it shoves you up the table. We haven't been able to do it on too many occasions"
"Momentum is great if you gain momentum at the right time. Clearly if you are going for trophies and you are playing well in key games then that will help you to be successful.
"The same is true for teams in our situation. If we can build momentum on the back of the Bournemouth result then clearly that is going to help us at this stage of the season.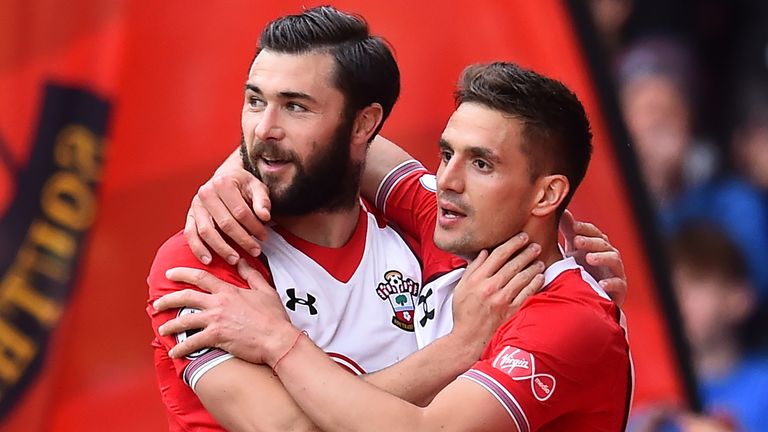 "Back-to-back results is massive at any stage of the season because invariably it shoves you up the table. We haven't been able to do it on too many occasions.
"If we are able to manage it at the weekend then clearly that is a huge boost for us with what we have ahead of us."
Ahead of facing an in-form Everton at Goodison Park on Saturday a lot of attention has centred around their league meeting with Carlos Carvalhal's Swansea next Tuesday, live on Sky Sports Premier League, but Hughes is adamant his side are focused on one game at a time.


"The key from our point of view is totally on the next game. That is the only way you can approach it, the correct one. We are able to do that, we focused all our energies last week on the Bournemouth game," Hughes added.
"We got that one out of the way, now clearly all our focus is on getting a positive result against Everton, which won't be easy. Their home form is very good.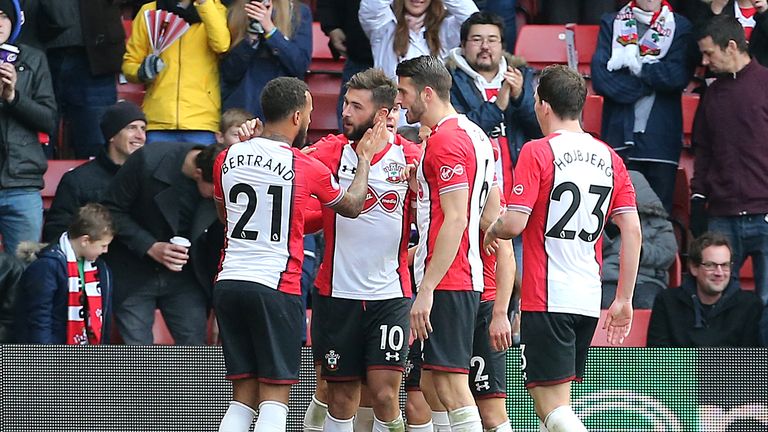 "The amount of points Sam [Allardyce] has been able to earn as Everton manager is really high. In terms of the top-six I think he has probably got more points in the same amount of games as Arsenal.
"He is doing a great job there - it will be difficult. Their home form invariably is strong. It is always the strongest part of their season."
Everton are unbeaten in their last four games and have only lost two games at home this year and Hughes is full of praise for the "great job" Sam Allardyce has done since his arrival and doesn't expect any favours from his counterpart.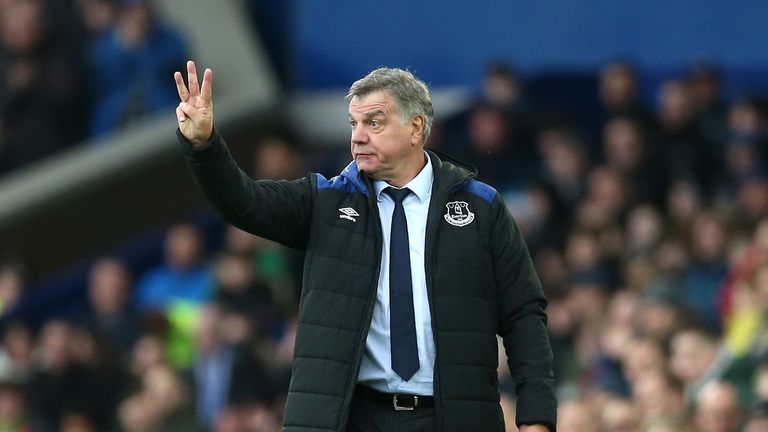 "Teams that have maybe think in their own mind completed their season, they are in mid-table, fulfilling fixtures might have detrimental effect. I don't see that happening with Everton if I am honest.
"Sam is a very experienced manager, who demands a lot of his players and he won't allow them to taper of their season.
"They still want to finish well and it is their [last] home game. They are playing in front of their home fans and they will demand a certain level."