Danny Ings is back home and having a big impact at Southampton
Last Updated: 17/09/18 7:18pm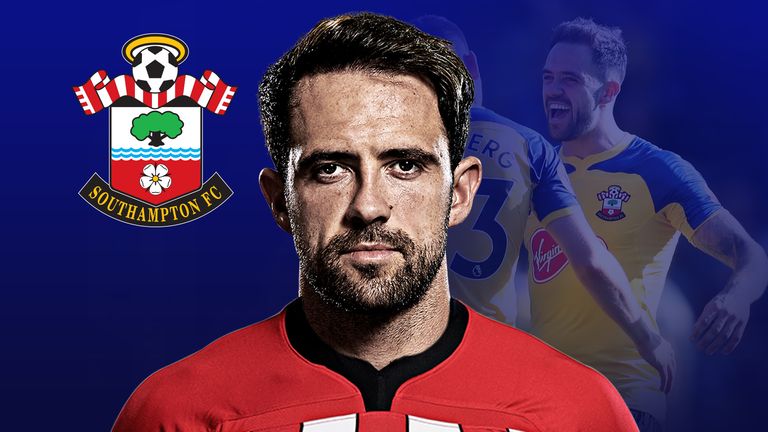 Danny Ings has made a promising start to Southampton life following his move from Liverpool. With the help of Saints legend Matt Le Tissier, Adam Bate looks at why the striker gives his new club what they were missing...
For the young boy who grew up kicking a ball around nearby Netley Rec, it has been a long journey to get back to Southampton. But Danny Ings has taken no time at all to make an impact. He has two goals in three starts following his summer move from Liverpool.
It has been a difficult few years for Ings. The timing of his anterior cruciate ligament injury in 2015 was particularly cruel as it came in the same month that he had scored for Liverpool in a Merseyside derby and made his England debut, coming on for Harry Kane in a European Championship qualifier against Lithuania. Everything looked set for him to shine.
But that was three years ago now and there have only been half a dozen Premier League starts since. He still made an impression at Anfield. "If you could bottle character and spirit, his would sell worldwide," said Jurgen Klopp upon Ings' departure. He also praised the player's quality, but the need for a fresh start was obvious. "It's his home," he added.
Ings admits he was "devastated" when Southampton rejected him as a 10-year-old boy, denying him his dream of representing his home-town team. One of the coaches decided he was too small. "I was gutted and have just about got over it," he once said. Mark Hughes does not strike many as a sentimentalist but Ings does start with some goodwill in the bank.
Of course, the goals will help too. The 26-year-old striker's close-range effort at Everton was in vain but the opener against Crystal Palace last time out brought his side's first victory of the season. For one of Ings' childhood idols Matt Le Tissier - still Southampton's top scorer in the Premier League - the new arrival has provided a boost for everyone at the club.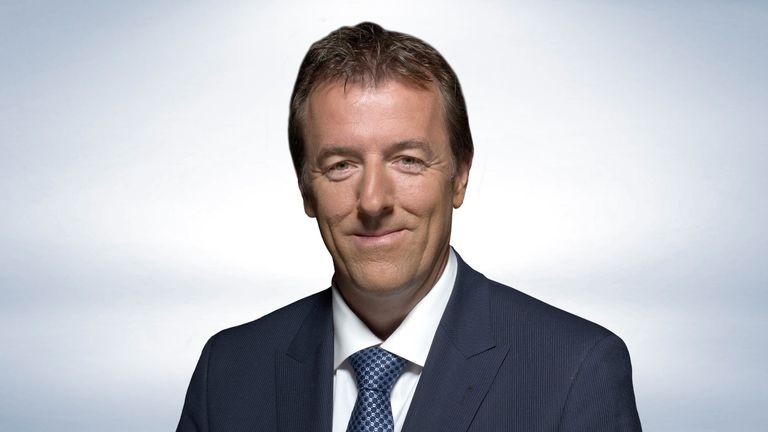 He is such a quality footballer and he's really given the whole club a big lift.
Matt Le Tissier
"The most important thing as a forward at a new club is to get early goals," Le Tissier tells Sky Sports. "He's got a couple so far so it's a really good start and long may it continue. He is such a quality footballer and he's really given the whole club a big lift. I think that's what was needed as the club has struggled for goals a bit over the last few seasons."
It would be something of an understatement to say that Southampton needed Ings. There were many factors in the club's brush with relegation last term but the failure to take their chances was among the most damaging. Saints ranked among the top ten for shots on goal but a conversion rate of 10.2 per cent was the worst in the Premier League.
That could not be explained merely by the quality of the opportunities. Southampton had the lowest conversion rate of clear-cut chances too. Defined by Opta as a situation where a player should reasonably be expected to score, they nevertheless contrived to squander 37 of their 55 such opportunities - again, the worst conversion rate of any team.
Shane Long was the biggest culprit, wasting five of his six chances in those situations. Manolo Gabbiadini barely found himself in such positions as he had the previous year. So while Ings' two goals for Southampton might be dismissed as straightforward, they have been precisely the sort of poacher's finishes that had been sorely lacking in their game.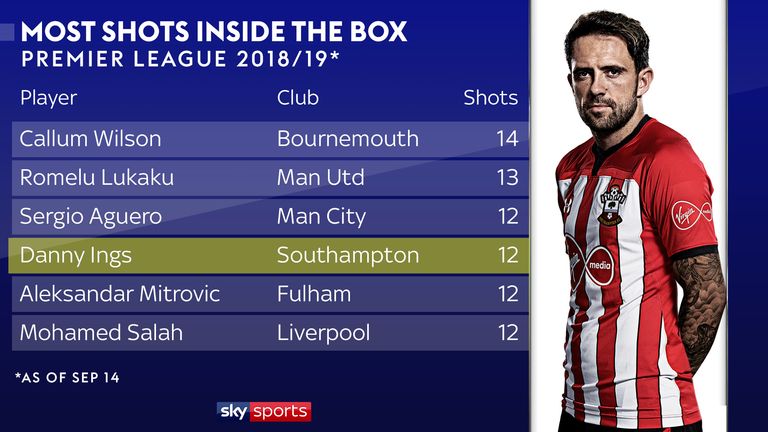 "He'll raise the standard of the players around him as well," adds Le Tissier. "I'm sure he would have picked up some good things at Liverpool. I know he was injured a lot but he's still had a decent amount of time out on the training ground and if you can't learn from training alongside the players they had at Liverpool then there's no point being in football."
It is, as Hughes pointed out after the Palace game, only early days. Ings is still struggling for match fitness after a bad tackle in training hampered his progress in pre-season and, more recently, a blister on the bottom of his foot has been causing discomfort. But clearly he has come through much worse. There are surely better times ahead.
"He is in a good place at the moment," says his current manager, and that is a sentiment that seems sure to resonate with Ings in more ways than one. But it is a line from his old boss at Liverpool that perhaps sums up the current mood best. "For Danny, I know the best chapters in his personal story are still to be written."
Watch Danny Ings in action as Southampton face Brighton live on Monday Night Football from 7pm