Southampton boss Nigel Adkins claims defender Luke Shaw will not be moving
Southampton boss Nigel Adkins insists defender Luke Shaw will not be leaving St Mary's in January.
Last Updated: 01/01/13 1:57pm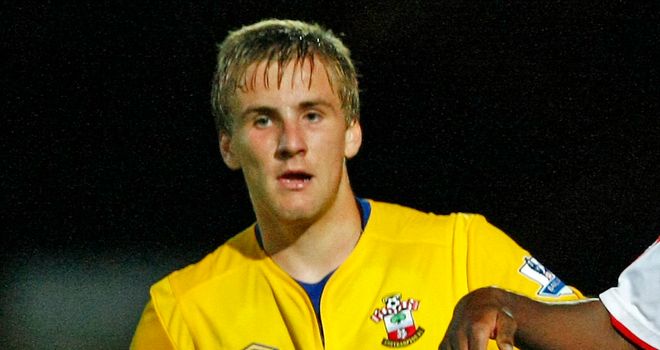 The 17-year-old left-back has been in impressive form for Saints, prompting speculation that he may follow Alex Oxlade-Chamberlain and Theo Walcott to Arsenal.
Manchester City and Chelsea have also reportedly shown interest in the left-back, although Adkins does not expect him to be going anywhere.
"I've not read any of the newspapers," the Saints boss said. "I think Luke gets linked every week with Arsenal, doesn't he?
"Luke is under contract, he is playing football for us in the Premier League, which is important.
"We are not looking to let him go anywhere if anyone wants to come in for any of our players, by all means speak to the chairman. He does the deals and all the best with that."
Meanwhile, Adkins believes Oxlade-Chamberlain will be given a warm welcome from Saints fans when he returns to St Mary's with the Gunners this evening.
"I think he will get a fantastic reception," Adkins added. "He is one of the players that came through our system. I think everybody at Southampton is proud of what he is doing now.
"Everybody at the football club has had a role and a responsibility to play in Alex's development, but it is down to him as well. He is an exciting young talent."