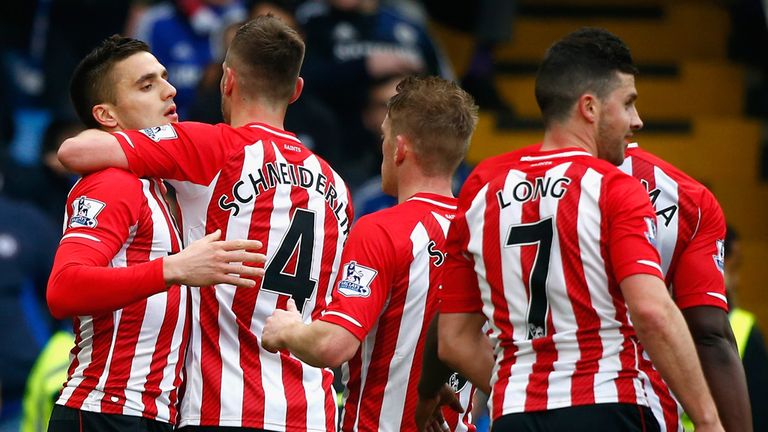 Kelvin Davis says Southampton should be proud of their season after their place in the Europa League was confirmed.
Arsenal's 4-0 win over Aston Villa in the FA Cup final on Saturday means the Saints are rewarded for finishing the Premier League season in seventh place with a slightly earlier start to 2015-16.
Southampton will enter the competition in the third qualifying round and kick off their campaign on July 30, but Davis expects the Saints squad to be inspired by the chance to play in Europe for only the second time in 30 years.
"I think to sum it up in one word is proud. The feeling of finishing seventh and being in a European competition – the only word I can use is proud," he said on saintsfc.co.uk
"I'm proud of my teammates, proud of the club and proud of what everyone has achieved.
"To be a club like Southampton and progress as we have done, to me it's the natural next step to qualify for European competition.
"I think we've progressed year on year and for us to finish seventh in the Premier League ahead of so many fantastic football clubs to put ourselves in this position warranted the opportunity to play in Europe.
"We needed Arsenal to win the cup but at the same time that position of seventh is what has given us the opportunity.
"We're very excited and looking forward to the prospect of playing in the Europa League next year. But we've still got a hurdle to come across (the third qualifying round) and that's what we'll be focusing on."