Stoke boss Mark Hughes sees positives from fans' reaction after Tottenham defeat
By Danny Gallagher
Last Updated: 11/12/17 6:32pm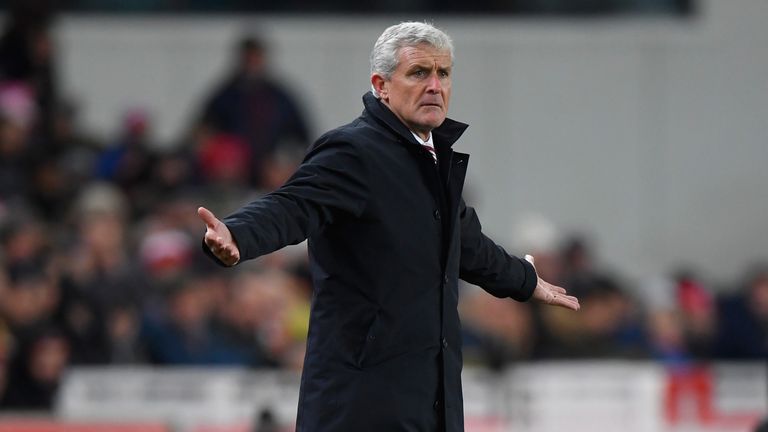 Stoke City manager Mark Hughes believes the jeers he got from his own fans following the recent 5-1 humiliation at Tottenham could be a good thing as the Potters look to make amends against Burnley on Wednesday.
Hughes was a target for fan anger at Stoke train station in the aftermath of the Wembley collapse, as the squad travelled back from London Euston, though the Welsh manager believes it could prove to be constructive as it gave insight into how supporters are feeling and pierced the football 'bubble'.
"I think it could possibly be a good thing. We are often accused of being in a bubble, sometimes it's good to be exposed to how the fans feel," Hughes said in his press conference on Monday.
"It was emotional. Someone made the decision to lock the doors to let us off first, don't know who, maybe that affected the situation.
"We know it wasn't acceptable on the day, and we intend to make it right on Tuesday."
A poor run of results has seen Hughes' side - who have only picked up three points in their last five Premier League games - slip down the table.
The Potters find themselves one of several sides loitering above the bottom three having taken just 16 points from as many games this season.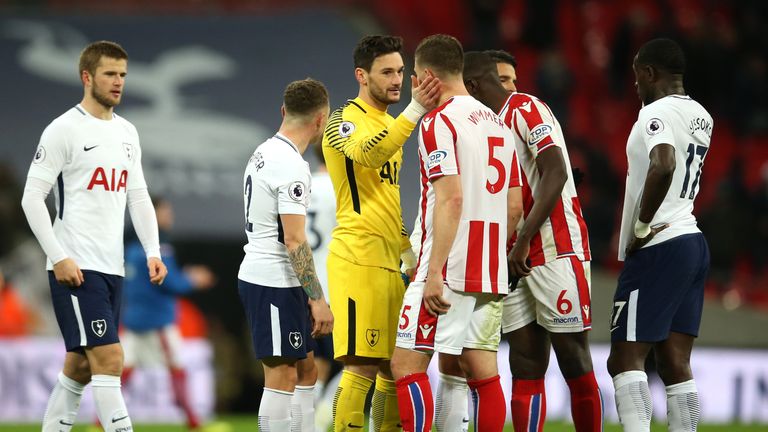 Victory on Tuesday could see them climb up to as high as 10th place, should other results go in their favour, though in-form Burnley stand in the way.
When asked about the pressure of the game, Hughes replied: "That's how it is for us this year and we've dealt with it so far.
"Win the next two and it goes away and we're in the top half. Win more games and the pressure goes.
"It's about going to tough places and getting good performances, which will be difficult at Burnley, they've done really well, they can see out games from winning positions, maybe it's something we can learn from," Hughes added.
The Welshman was hard on his team following the heavy defeat at Spurs and admitted he still felt much the same about the result, acknowledging his side were too open against a team with an array of attacking talent.
"We didn't help ourselves, they were very motivated, they'd had a tough run and were wanting to put that right," said Hughes.
"We had a chance to make it easier for us, but conceded too regularly. We got caught on corners, balls in the box. It's about recognising the right ball, on reflection we did the wrong things.
"At 1-0 we're in the game but got ragged. Sometimes you have to take it, but should still keep your shape and self-respect."