Mark Hughes criticises Marko Arnautovic after pair clash in West Ham win
By Calum Wilson
Last Updated: 18/12/17 11:27am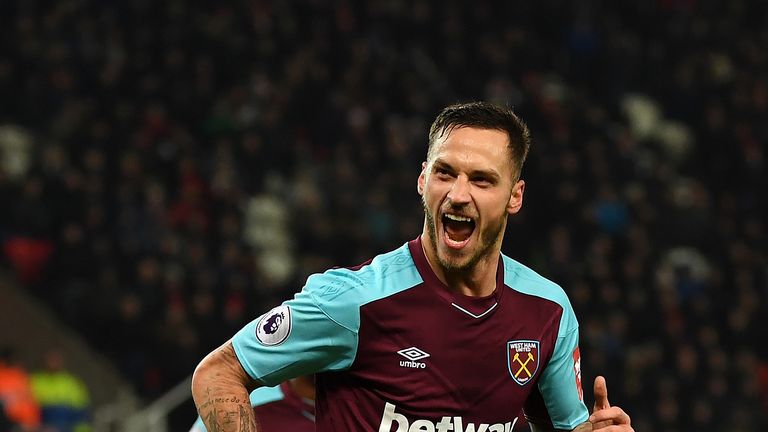 Mark Hughes has criticised former Stoke forward Marko Arnautovic after the pair clashed during West Ham's 3-0 win at the bet365 Stadium on Saturday.
The Stoke boss was unhappy with the Austria international's salute to the home supporters in response to taunts he was receiving from them.
Arnautovic, who spent four seasons at Stoke, was shouted at by Hughes as he was substituted off shortly after scoring the Hammers' second goal of the game.
Hughes says Arnautovic, who handed in a transfer request in order to force through his £25m move to the London Stadium, should have known he was going to be unwelcome on his return to Stoke.
"There was a little bit of baiting obviously, but did he not expect that?" Hughes said.
"I had better be careful because it sounds like sour grapes [but] I think he should have risen above any criticism or abuse that he had.
"He had enough at other places, and this place was actually very, very good for him. The fans loved him here. So to burn all your bridges after just one game, he didn't need to do it."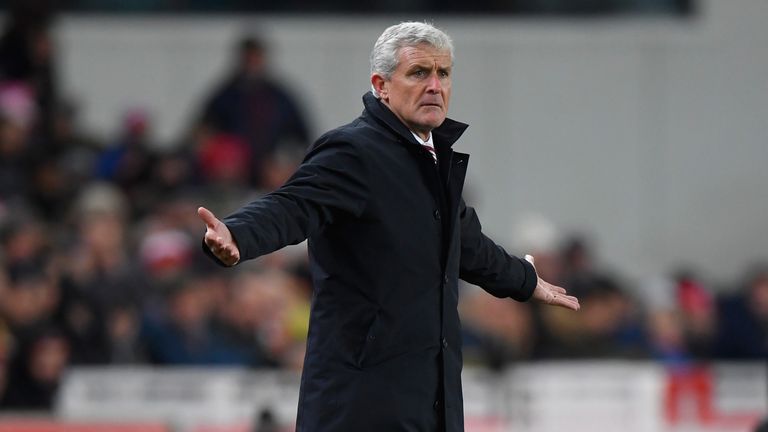 As Arnautovic left the pitch, Hughes, clearly angry with what he saw, seemed to confront Arnautovic, who walked straight down the tunnel, at which point a Stoke supporter appeared to throw a t-shirt in his direction.
"He was doing all sorts by the end and did well to get back to the dressing room safely," Hughes added.
Arnautovic had initially struggled to settle into life in east London but impressed in Saturday's victory and the 28-year-old is quickly endearing himself to the Hammers fans.
Boss David Moyes can see comparisons between Arnautovic and former fan favourite Paolo Di Canio.
"I think he is that type of player," Moyes said.
"If you get him in form, and he is getting goals and showing the ability he has, I think he has something about him. And the fans love that type of character.
"I said to Marko make sure you don't get wound up. It's not probably going to be for you so don't get carried away with it and don't get involved.
"I think he played a little bit like that at times in the first half. I think if he had played a little bit more with the eye of the tiger, he would have got a few more goals."