'Devastated' Paul Lambert won't blame Stoke City players after missed penalty
Last Updated: 10/02/18 8:55pm
Stoke City boss Paul Lambert stressed he would not be blaming individuals after the 1-1 draw with Brighton at the bet365 Stadium that saw the hosts have a late penalty saved.
The relegation-threatened Potters were awarded a 90th-minute spot kick when referee Bobby Madley judged that Jese Rodriguez had been fouled by Dale Stephens.
After Jese complained in animated fashion about not being given the chance to do so, it was fellow substitute Charlie Adam who took the penalty, and saw his effort from 12 yards saved by Mathew Ryan.
Lambert, whose 18th-placed side had cancelled out Jose Izquierdo's 32nd-minute finish through a Xherdan Shaqiri strike in the 68th minute, said afterwards: "I'm devastated for the players.
"When you get a penalty in last minute it's a big opportunity to win the game. But the penalty's a lottery, a hit or a miss."
Lambert was unhappy, though, to see his players quarrel over penalty responsibilities.
"I never [had a view of the penalty]," said Lambert. "I know that is the answer nearly everybody says, but I have not had a chance to look at it.
"Before that, there might have been one or two little ones that might have gone our way, but that one I would have to see again.
"Nobody likes to see that [players fighting over who takes a penalty]. Charlie scored the last one against Coventry and he felt confident he was going to score. So I am a great believer that if you feel confident, step up and hit it.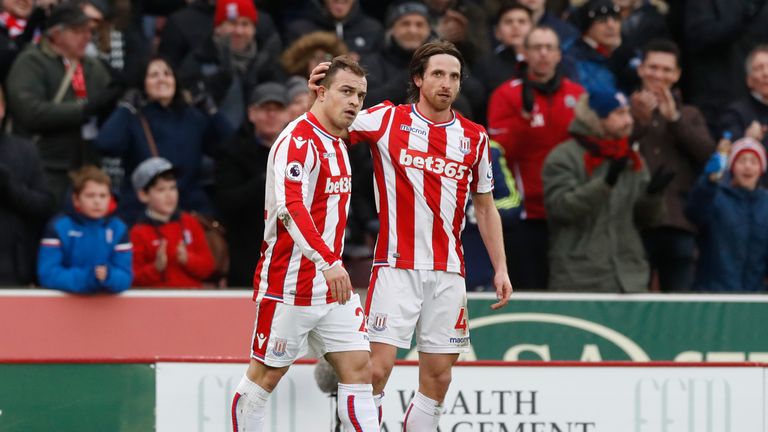 "And the incident you are talking about, lads are desperate to score and desperate to win and I think that is the big thing.
"But you do not want to see that probably in public, that is the thing I would go against.
"He did [want to take the penalty] and I will never curtail that in anybody if you have a great desire to score.
"I would rather have that than not and people shying away from it and that is one thing he never done. But the second half was very good."