Stoke City manager Gary Rowett has opened the door to Xherdan Shaqiri leaving the club this summer.
Shaqiri reportedly has a £12m relegation release clause in his contract and has said he wants to play in the Premier League.
Rowett says Shaqiri would only be sold for the right price but admitted he only wants players who are focused on Stoke.
"No player will leave the club that is contractually with the club unless the club feel it is a good deal and the right deal for them," said Rowett, who was speaking at his first press conference since taking over at Stoke this summer.
"That is the most important thing but on the flip side to that, if players say they want to leave, then I want to work with players that want to be at the club. I want to put players on the pitch next season that want to be in a different league and understand the challenges of that league.
"I want players who are committed to Stoke City and if players want to leave I will try and find the best solution to make that happen if that is the case."
Rowett is confident of bringing fresh faces to Stoke and is targeting more goals next season.
Sky Sports News understands the club are in talks to sign Wolves' Benik Afobe and West Brom's James McClean.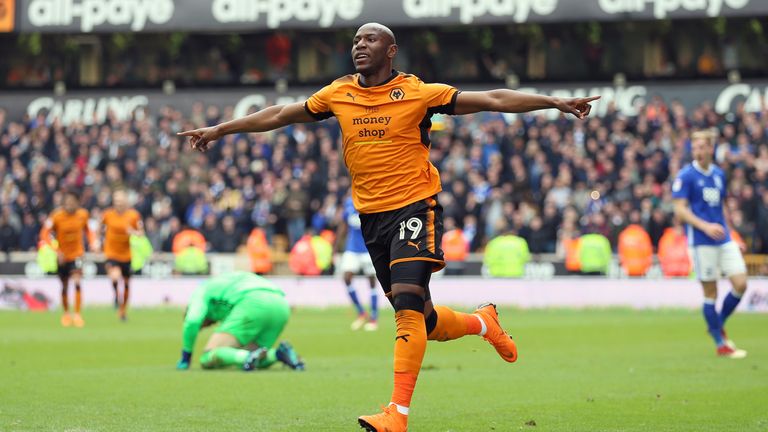 Rowett said: "When you look at some of the players you're linked with - and at this stage of the summer I could look at 100, probably five are true, the others will be agent led. It's the nature of the business but the standard of some of the players we've been linked with are the standard we want to bring to the club.
"We know that goals was an issue last year so that is something we want to rectify in those forward areas and we will be trying to sign the type of players that fit the age profile we are after and are good enough to play in this division and the division above.
"The market is not limited for us. The owners have said they will competitively try to back me in some of those type of players we are bringing in. But it is difficult to put a number on it."