Stoke's defeat to Leeds will be an 'eye opener' for his squad, says Gary Rowett
Last Updated: 05/08/18 7:37pm
Stoke boss Gary Rowett has admitted that the 3-1 defeat to Leeds will serve as a "real eye opener" for his squad.
Goals from Mateusz Klich, Pablo Hernandez and Liam Cooper handed Leeds a thoroughly-deserved victory in their Sky Bet Championship opener on Sunday, with Stoke rarely threatening aside from Benik Afobe's goal from the penalty spot that briefly halved the deficit in the second half.
"We didn't play anywhere near well enough and it was a real eye opener for myself and for the group," Rowett told Sky Sports. "That's what the Championship is all about, it's intense and the quickness caught some of the players out.
"The third goal was a killer because when we got back to 2-1 we felt that maybe if we didn't concede for a while we'd have a chance to build some pressure towards the end of the game.
"Our defending all game as a team was elementary and really poor. Their movement was good but we have make sure we block that space because it was too easy for them to get into scoring [positions]."
Rowett was aware that Stoke's performance wasn't good enough and there is plenty of room for improvement, but is not too concerned just one game into his tenure at the club. The former Birmingham and Derby boss also credited Leeds for their impressive performance.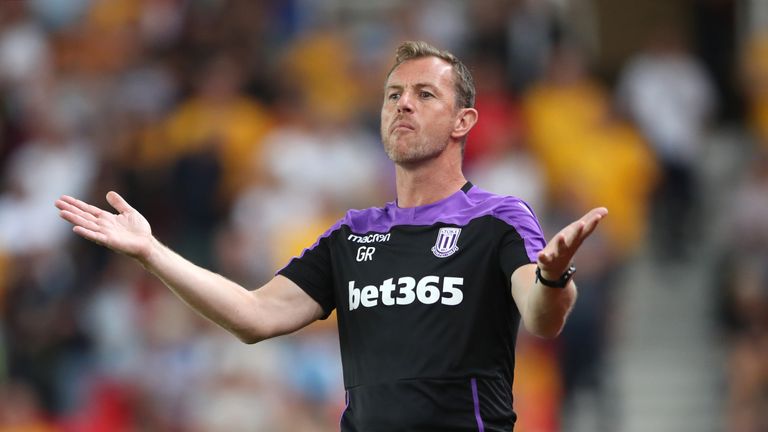 "It's disappointing but it's a 46-game season and this was one game," he said. "It might take some time to settle down. At times you could see what we've got but there weren't enough times where we imposed ourselves onto the game.
"We got into positions to pass the ball but then it went backwards and sideways and it wasn't positive enough. Whether that's a hangover from last season I don't know. But I have to give credit to Leeds, they showed more fitness and intensity than us and that's somewhere we have to get better.
"The timing of the goals were very poor and it just looked like they had a little bit more energy than us. It took a 37-year-old in [Peter] Crouch to give us a lifeline. Then we started making tackles and looking a little desperate, but the team must understand to do that from the start."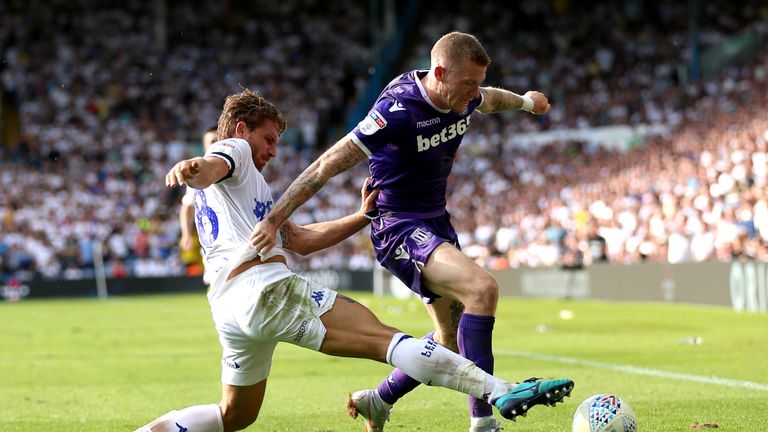 Stoke are among the favourites for promotion this season, mainly due to the fact they've held onto most of their Premier League squad while also adding some quality.
But Rowett believes that question marks surrounding some players ahead of the closure of the transfer window may have had a negative impact.
"The issue with any relegated side is the uncertainty about certain players and some may feel that their future is elsewhere," he said.
"We still want to strengthen the group in areas and sometimes with a Premier League type of player the Championship will be new to them and it will take some time. Just because they're good players doesn't mean they can handle what the Championship has to offer, because every game is difficult. You have to do the basics well and we didn't do that."