Sky Bet Championship: Thai consortium complete Sheffield Wednesday takeover
Last Updated: 29/01/15 3:35pm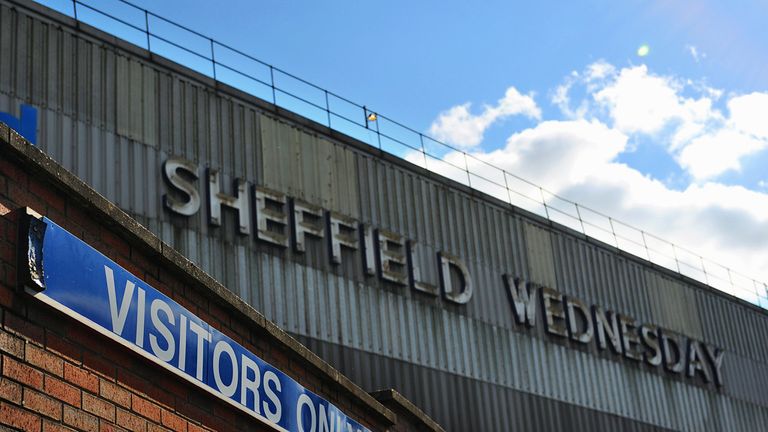 A Thai consortium, led by a seafood magnate, has completed a takeover of Sheffield Wednesday FC.
The deal, believed to be worth around £30m, has been in the pipeline for some time; Milan Madaric has been looking to sell the Championship club for more than a year. It follows a failed takeover by Azeri businessman Hafiz Mammadov last year.
A club statement read: "Sheffield Wednesday are extremely pleased to announce that an agreement has been reached between Milan Mandaric on behalf of UKFI Limited and Mr Dejphon Chansiri to acquire 100% of the shareholding in the football club.
"Mr Chansiri is a distinguished businessman in Thailand whose family control the Thai Union Frozen Group, the world's largest producer of tuna as well as one of the biggest worldwide general seafood producers. 
Mr Chansiri, the head of a company which is the world's largest producer of tuna, told the club website: "I am very excited at the prospect of taking over control from Milan. I believe this club has huge potential and I can assure all our supporters that I will be working extremely hard to bring the success that I already sense from my short time in your city our supporters so desperately crave." 
"My son Att, who was a mascot at the recent Blackpool game, is passionate about football and I know will be my inspiration in this project. I have made the same promise to him as I do our supporters, he will not let me forget this until we are back in the Premier League."
Although the deal remains subject to ratification by the Football League, Chansiri said he was hoping to bring in some new faces before the transfer window closes on Monday night. Wednesday are currently ninth in the Championship, nine points shy of the play-off places. 
He added: "I was very pleased to help Milan with his plans to strengthen the squad and I am hopeful that now everything is agreed we can work together to bring in additions to the team before the end of the transfer window. We haven't got long but we will all work very hard to strengthen the team for the second half of the season." 
Chairman Milan Mandaric said: "From the first time I met Dejphon I felt he was the right person for this fantastic club, his business expertise and passion made him stand out from the other interested parties that I have spoken to since I announced that Mr Mammadov could no longer fulfil his obligation to purchase the club." 
Mandaric took control at Hillsborough in December 2010, rescuing the club from administration and contributing £7m towards wiping out club debts in excess of £20m.