Joe Ralls' red card shows law is inadequate, says Chris Kamara
Last Updated: 07/10/18 12:54pm
Chris Kamara thinks Joe Ralls' sending off for Cardiff against Tottenham was correct and believes the laws of the game should be changed to cut out cynical fouls.
The midfielder received a straight red card at Wembley from Mike Dean after bringing down Lucas Moura as the Premier League's bottom club were beaten 1-0 on Saturday.
Neil Warnock was unimpressed by the reaction of many Tottenham players in surrounding the referee, which he feels contributed to Dean brandishing a red, but Kamara believes the decision was right, although concedes the current laws of the game leave too much to interpretation.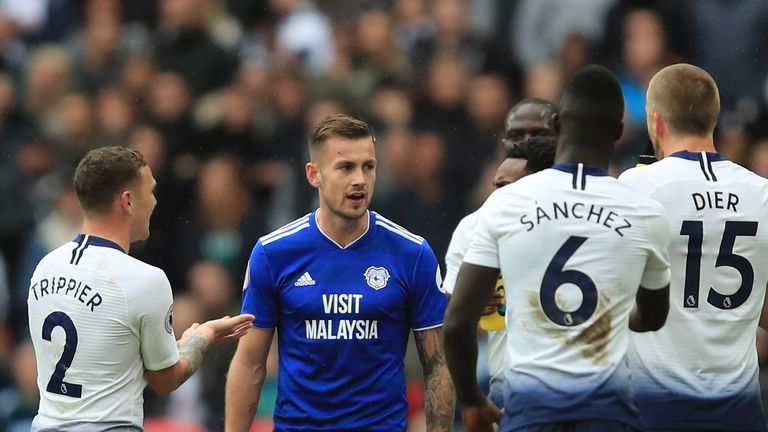 Speaking on Goals on Sunday, he said: "The way Mike Dean can clear himself is by saying this is serious foul play.
"Don't get me wrong, I agree that this should be a sending off but the law is inadequate at the moment. There should never be an intention to foul a player.
"If you bring someone deliberately down, I think that should be a red card anyway. What Joe Ralls does is exactly the same (as if he pulled him back).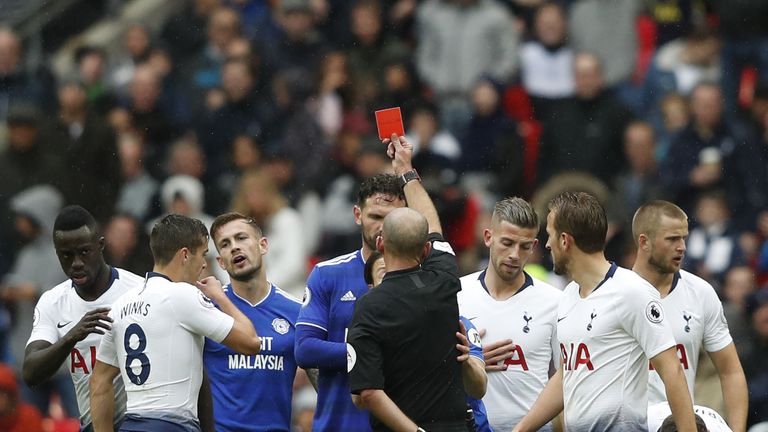 "Don't get me wrong, I think this should be a sending off. Ralls knows he's not going to catch him, and the leg comes across to stop him. The leg's not kicking him deliberately, it's aimed to trip him and stop him going through.
"The pace of it made it look a lot worse than it is, but that is an attempt to trip. I think we're going to see so many more of those and the law should come out and say now, 'taking one for the team is no longer allowed across the board.'"