Cardiff lose appeal against Joe Ralls red card decision
By Danny Gallagher
Last Updated: 10/10/18 4:05pm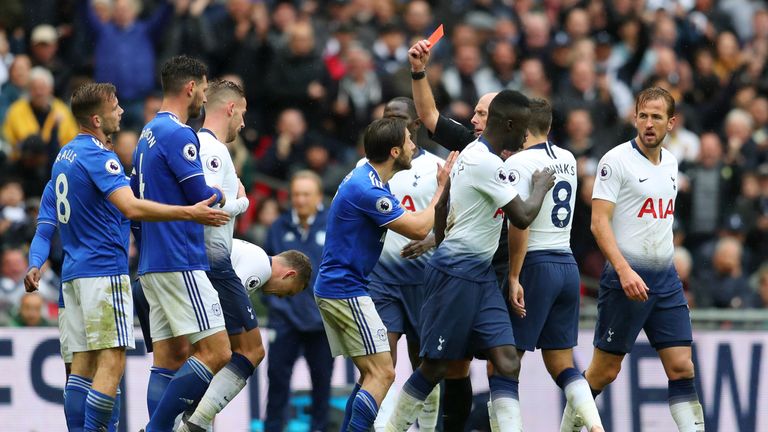 Cardiff have lost their appeal over the red card awarded to Joe Ralls against Tottenham.
Ralls was sent off by referee Mike Dean for a 58th-minute tackle on Lucas Moura in Saturday's 1-0 Premier League defeat at Wembley.
After the game, Cardiff manager Neil Warnock branded the decision as "very soft" and accused Spurs striker Harry Kane of "trying to make an issue of it" by squaring up to Ralls.
"You don't go off like that. He (Kane) is doing that to make an issue of it, to get the referee thinking (it was) worse than what it is," said Warnock in the aftermath.
"I don't think you should try to get other pros sent off, just because he's had a poor game and Spurs were having a poor game. He shouldn't take it out on us."
Cardiff challenged the decision, but were overruled by the Football Association and had their efforts rejected.
The player will now serve a three-match suspension, missing upcoming fixtures against Fulham, Liverpool and Leicester respectively.