The search for a missing plane carrying Cardiff City striker Emiliano Sala continued on Wednesday with new reports of debris found near the coast.
The 28-year-old Argentine, who completed his move from Nantes on Saturday, was on board an aircraft which disappeared from radar near the Channel Islands on Monday evening.
The search resumed at around 7.30am after Guernsey Police confirmed a "number of floating objects" were found in the water before Tuesday's search was suspended.
1/2

9.30am

We are searching based on four possibilities:

1. They have landed elsewhere but not made contact.
2. They landed on water, have been picked up by a passing ship but not made contact
3. They landed on water and made it into the life raft we know was on board

— Guernsey Police (@GuernseyPolice) January 23, 2019
2/2

4. The aircraft broke up on contact with the water, leaving them in the sea.

Our search area is prioritised on the life raft option.

More updates as information becomes available

— Guernsey Police (@GuernseyPolice) January 23, 2019
John Fitzgerald, chief officer of the Channel Island Air Search, said a cushion and bent piece of metal were among the objects recovered.
He told Sky Sports News: "They found a bright orange item beside a dull coloured box and white items in the water floating alongside a piece of white metal. At this stage I think it's very unlikely to have an aircraft that's in one piece."
After searching over 1200 square miles on Tuesday, the Channel Islands Air Search resumed the air search at sunrise having to deal with heavy winds and a "very choppy sea surface".
Their focus was the unidentified debris - seen close to the area about 15 miles north of Guernsey, where the last communication with the plane was before it went off radar.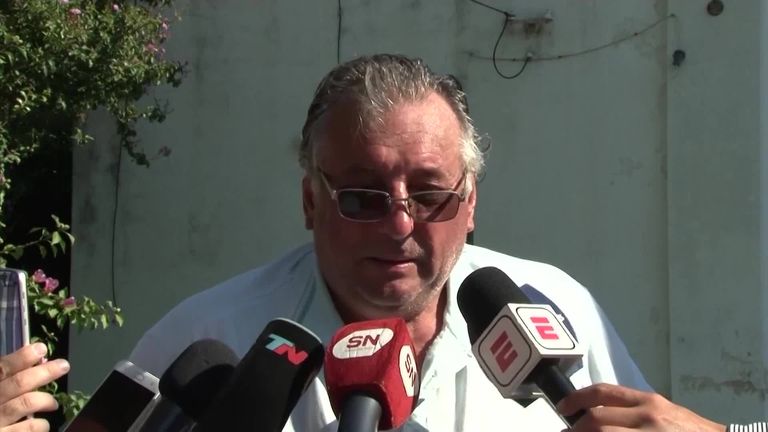 Later on Wednesday morning, the St Catherine's lifeboat station in Jersey deployed a boat to investigate reports of debris at Bouley Bay. They could not confirm if they were linked with the missing aircraft.
Three planes and one helicopter in the air were involved in the search with satellite imagery and mobile phone data also being reviewed.
Cardiff chairman Mehmet Dalman revealed to Sky Sports News on Wednesday that he was in France to establish more about the circumstances of what happened, saying he would "not leave a single stone unturned until we have all the facts".
Dalman also stated the club did not charter the aircraft.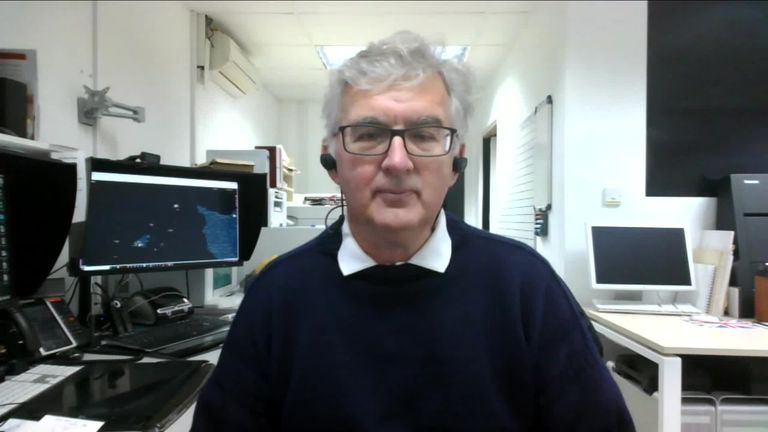 Cardiff are speaking to Sala's family and they have invited the striker's sister to Cardiff. She is likey to arrive in Wales on Wednesday.
Asked if Cardiff's Premier League game at Arsenal next Tuesday would be postponed, Dalman said he "would be surprised if there was a change to the schedule".
It is understood Cardiff will resume training on Wednesday but French club Nantes cancelled their session.
Nantes fans are discussing whether to organise a silent march later this week.