Emiliano Sala inquest opened and adjourned in Bournemouth
Last Updated: 11/02/19 3:12pm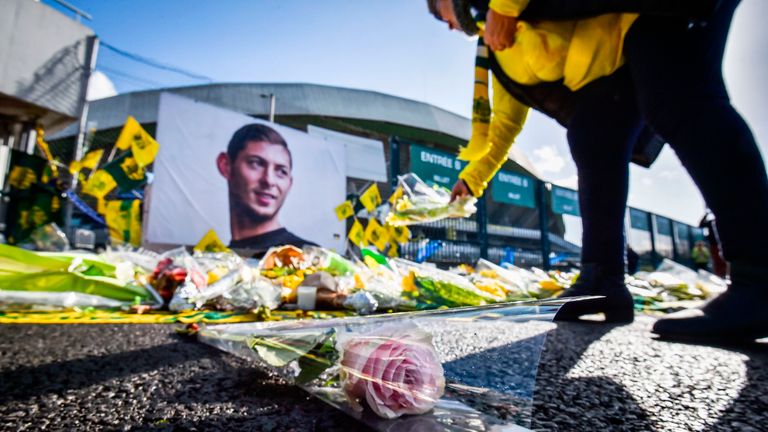 An inquest into the death of Emiliano Sala has been opened and adjourned in Bournemouth.
The cause of Sala's death has been confirmed as 'head and trunk injuries' - it has also been revealed his body was identified by the use of fingerprints on February 7.
Brendan Allen, acting senior coroner for Dorset, adjourned proceedings until November 6 for a pre-inquest review, after hearing an Air Accidents Investigation Branch (AAIB) inquiry into the tragedy could take between six months and a year.
The Argentine footballer was travelling from Nantes to Cardiff in a light aircraft when it lost contact with air traffic control over the Channel north of Guernsey on January 21. The pilot, David Ibbotson, is still missing.
Sala's body was recovered from the underwater wreckage last week and brought to shore at Portland, which is why the inquest is taking place in Dorset.
The crash site was found due to a privately funded search, which was launched after the initial search was called off three days after the men and their plane went missing.
Although Mr Ibbotson has not been located, poor weather conditions meant a "difficult decision was taken to bring the overall operation to a close", a spokesman for the AAIB said on Wednesday.
A fundraising campaign to restart the search for Mr Ibbotson has already raised more than £150k of a £300k target.
Among the donations listed was one for £27k under the name Elie Lottin, apparently made by France's World Cup winning footballer Kylian Sanmi Mbappe Lottin.