Emiliano Sala's funeral takes place in Argentina
Last Updated: 17/02/19 8:05am
Cardiff manager Neil Warnock and club chief executive Ken Choo joined mourners at the funeral of Emiliano Sala in his hometown in Argentina on Saturday.
The 28-year-old striker's body was repatriated on Friday before it was returned to Progreso, about 350 miles from Buenos Aires, for the public vigil which was attended by Sala's family members.
Sala died when the plane he was on crashed into the English Channel on January 21 as he travelled from Nantes to Cardiff, having become the Premier League club's record signing two days earlier.
Warnock and Choo joined locals from the small town in the Argentinean province of Sante Fe for a service in the gymnasium of Sala's boyhood club, San Martin de Progreso.
They arrived wearing black suits with yellow daffodils pinned to their jackets as a tribute to Sala. Sala's former club Nantes was represented by defender Nicolas Pallois and general secretary Loic Morin.
Warnock said: "He was my player, he signed for me. I think he was going to be very instrumental in what we were looking to do.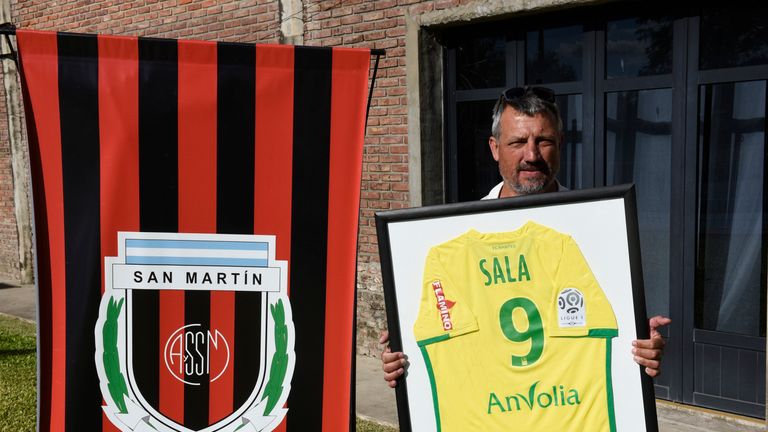 "I feel that it's the only good thing you can do. I think family, they put it in perspective. I think family is so important.
"I think everything here today has shown how important it is. Mercedes, the mother, and Romina (Emiliano's sister) and the Dad (Horacio), they have all been so emotionally involved with the whole village, not just the family."
Choo added: "We feel very sad and the whole club feels very sad. Today I think it's good for the family to have some closure."
Sala's body will be cremated at a private service in the city of Santa Fe on Saturday at about 4.30pm local time (7.30pm GMT).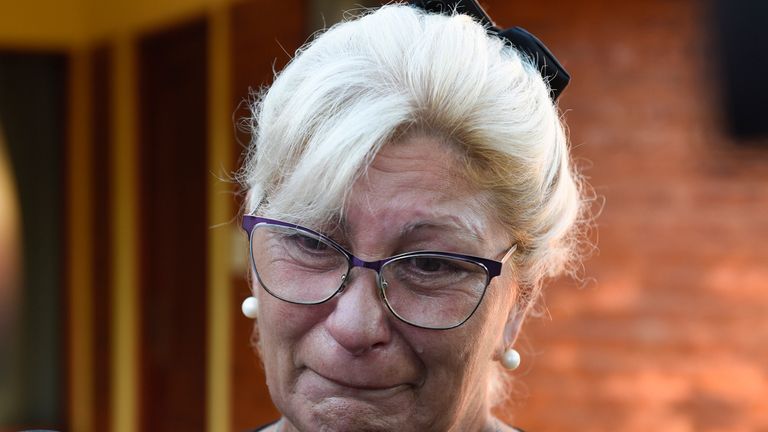 Sky News' sport correspondent Martha Kelner was at the scene and said: "It's very emotional inside. There's lots of tears, lots of hugging and there's this constant stream of people in and out.
"Progreso is a town of only 3,000 people, so everyone here really does know everyone and there's an enormous amount of affection for Emiliano Sala, who is a little bit of a hometown hero here."
Sala's body was pulled from the wreckage near Alderney on February 7 but the British pilot, David Ibbotson, 59, from Lincolnshire, has not been found.