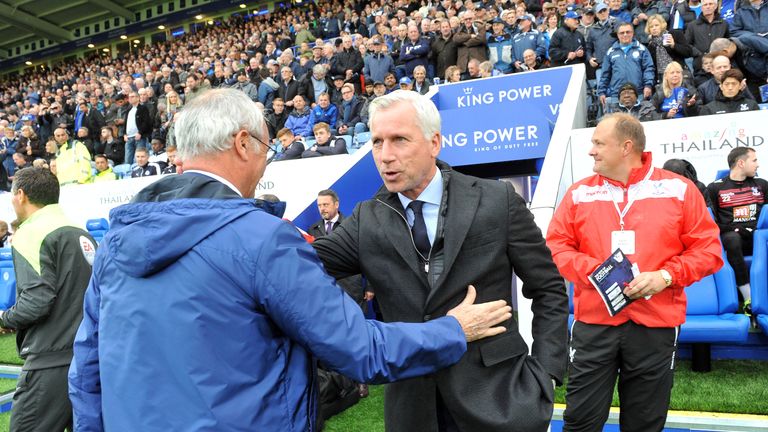 Alan Pardew felt Claudio Ranieri 'goaded' his Crystal Palace players during their 1-0 loss at Leicester City.
Palace were beaten by Jamie Vardy's 10th goal of the season in the 60th minute, as they recorded back-to-back losses for the first time this season.
Pardew was frustrated after the game and also confirmed that Ranieri, who he claimed delayed returning the ball when it went out of play, refused to shake his hand after the game.
"If I'm honest I thought he was goading my players and goading me a little bit by doing that (not giving the ball back)," said Pardew.
"That was disappointing, and then he didn't shake my hand afterwards either, which I was also disappointed with.
"I waited for him afterwards and that's his decision but there are long memories in this game. He's got to come to our place yet and we won't forget that."
Pardew was also angered by the fact that Vardy converted what was his only goalscoring opportunity in the game, and felt his team deserved to take something from the contest.
"It was the only time he got in all game and that's disappointing because I thought we did a good job on him," he said. "We made one mistake and it was very costly.
"The game was so tight and had such a competitive edge to it that the first goal was always going to be vital and we didn't get it.
"It was a good through-ball and we were open but that was the first time they got in behind us.
"We perhaps didn't back up our breaks enough, especially in the first half, but we improved that and I definitely thought we deserved something from the game."