Alan Pardew says Leicester provide inspiration for Crystal Palace
By Rory O'Callaghan
Last Updated: 06/05/16 1:05pm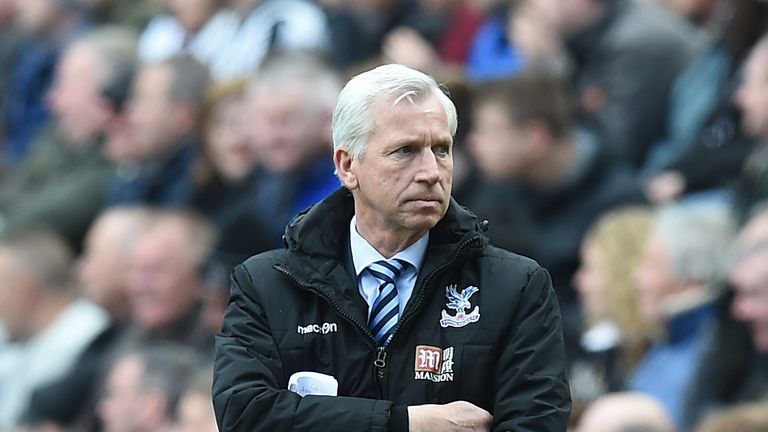 Crystal Palace manager Alan Pardew has urged his players to take inspiration from Leicester's unlikely Premier League triumph.
The Foxes upset the odds to claim their first ever league title, following Tottenham's 2-2 draw with Chelsea on Monday Night Football.
Pardew praised the work of Foxes boss Claudio Ranieri this season and says Leicester have now given hope to those outside the "top clubs" in English football.  
And the former Newcastle manager says he aiming to replicate the Foxes' underdog success when Palace take on Manchester United in the FA Cup final on May 21.  
"Leicester won the league after 36 games and for 10 games last season they were the best team in the league," said Pardew.
"So for the best part of 50 games they've been the best team in the country. All this about things falling their way is not quite correct.
"So they deserve all the plaudits they get. I'm glad they've done it early because they can enjoy it now.
"It's a lift for us, because it means the underdog can do it. We'll definitely be the underdog in the cup final, and that gives us a little boost.
"We've got a chance to make history at this football club, our run in the cup is very impressive. We've not stolen into the final, we've had to beat some good teams to get there."
Pardew says Leicester have "shattered the glass ceiling" for smaller clubs in the Premier League but admits that the Foxes' success may increase the pressure on other managers to succeed against the odds next season.  
"I think Leicester's title win is already impacting on other managers," said Pardew. "You can only name about five or six managers not under pressure in the Premier League.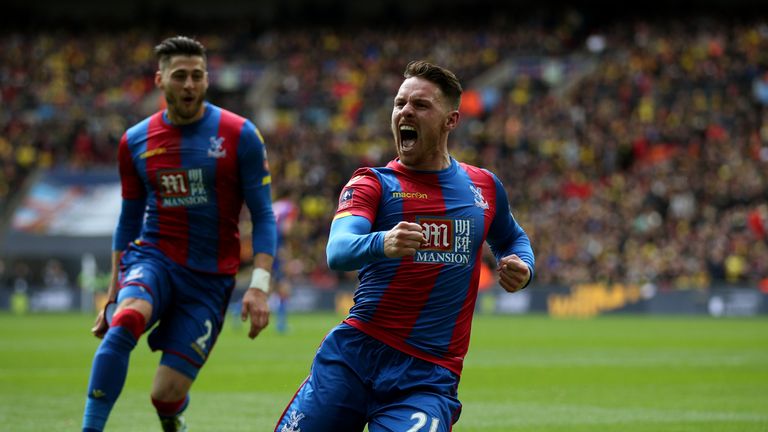 "At the top clubs it's had an impact definitely. Leicester have shattered the glass ceiling that I for one thought would probably be impossible to break.
"They've gone and done it and it's amazing. We all know it's unique. It puts more pressure on those of us lucky enough to be managing in the Premier League, so we'll look forward to that.
"Football isn't all logic. It's almost like some stardust has fallen on Leicester, and we hope it falls on us in the cup final."
Palace host Stoke in the Premier League on Saturday before travelling to Southampton in their final league game on May 15.
Pardew admits it is difficult for his players to focus on their remaining league games with the historic cup final just weeks away.  
"I think we can improve our position in the league too though, and a win against Stoke would do that, and that's our immediate focus," he said.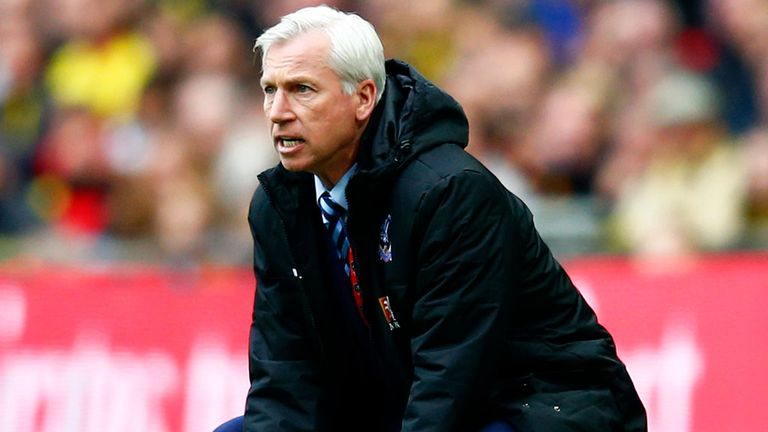 "It's not easy to keep minds off the cup, because for our level it's a unique position for a lot of the players, so it's an adjustment.
"Some of us who have been here before know how to treat it, but for others it's difficult.
"The focus has definitely slipped in the league and you can't argue with that. I've got to put a team out that's focused to win, and that's important.
"It's a great thing to look forward to, there's real excitement about the place and we've got a job to do this Saturday."