Crystal Palace teenager Will Donkin is already a hero in Taiwan after his international debut. Adam Bate speaks to the player's national team boss Gary White to find out more...
English coach Gary White and his assistant Louis Lancaster have already taken Chinese Taipei, the official name for the state of Taiwan, to their highest ever FIFA ranking. Now they are targeting an unlikely place among the world's top 100 teams. Singapore are the opponents on Tuesday and excitement is growing after a high-profile win over Bahrain.
At the centre of the fuss is Will Donkin, a young boy from Oxford. Educated at Eton, the 17-year-old Crystal Palace midfielder is eligible to play for Chinese Taipei on his mother's side and finds himself causing quite the stir. "He might be only 17 but he has got something," White tells Sky Sports. "He is a bit of an up-and-coming superstar over here already."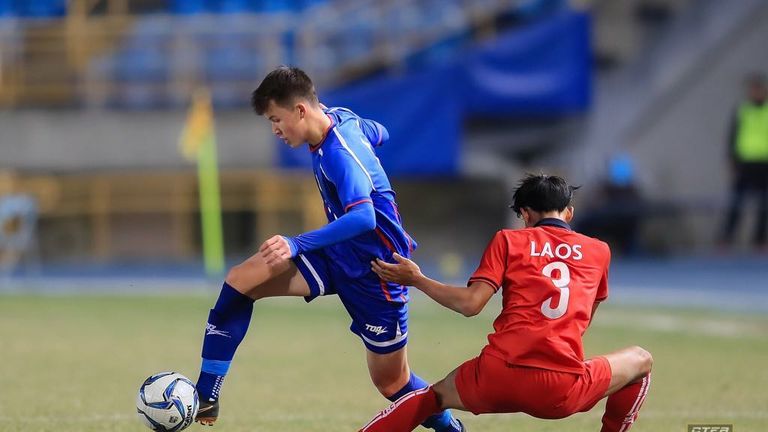 Donkin was only 16 when he made his senior international debut in a crucial Asian Cup qualifier against Turkmenistan in November. The following month he earned three more caps, coming off the bench each time to good effect as Chinese Taipei defeated the Philippines, East Timor and Laos to win their first tournament in 49 years.
"The media here are absolutely crazy," says White. "It is at a paparazzi level. They have now really got behind Will and there's a whole fanbase here who are following him. It's been great for him because his confidence is on an absolute high. There is even a local donut company who want to get behind him." Donkin donuts, of course.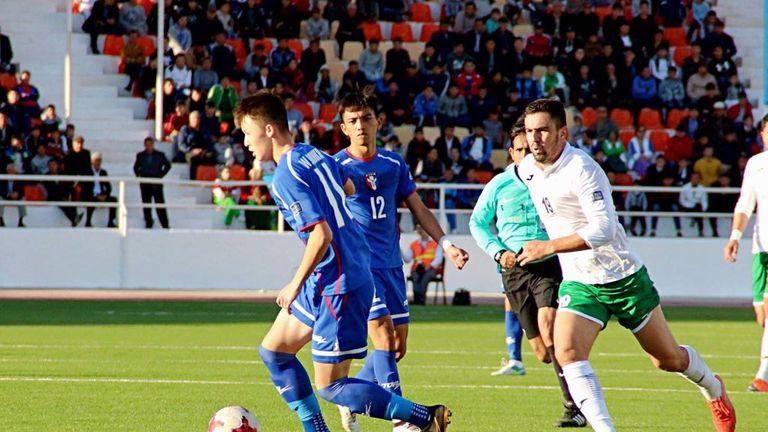 White has searched the globe for talents of Taiwanese origin but it was Donkin himself who got in touch. "His mother's family still live in the country," explains White. "They came to the game when we beat Bahrain so we didn't have to sell it too much because they could see for themselves that this is now a serious programme.
"Crystal Palace have been absolutely brilliant with us too. Both myself and Louis are now in regular contact with them. What we do is that we send a full report detailing how he did technically, tactically, physically and mentally at each meet-up. They know how many minutes he is playing and they appreciate that this is a fantastic opportunity for Will.
"He gets to be around experienced professionals and he gets beat up a little bit. At this level, it is all about winning so there's no babysitting. It's purely a case of if he is good enough, then he will play. The big question at his age was whether or not he was physically able to compete at this level. But he has shown already that he can. Will has matured a lot.
"I think this is a big thing for clubs in England to be aware of. I don't understand why clubs don't loan their young players out internationally. Sending a player down the road is one thing. If you send them abroad, then not only are they exposed to a different environment, it broadens their minds. They see the world from a different perspective and they mature."


For Donkin, that process is accelerating fast. Since leaving Chelsea's youth system at the end of last season, he has already featured for Paddy McCarthy's under-18 side at Palace and there is the possibility of greater international opportunities ahead as well. Chinese Taipei cannot qualify for the 2019 Asian Cup, but they will be at next summer's Asian Games.
"I will be taking that team to Jakarta," says White, who has already taken three other nations to their highest ever FIFA ranking. "It will be an under-23 side but you can have three over-age players and we have a young squad that we have put together anyway so it will be a strong group. We have managed to put together a really dynamic team.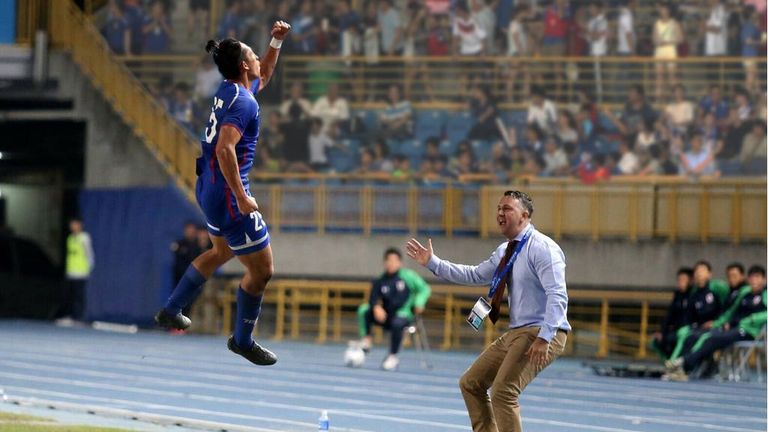 "The next goal after that is to break that top 100 in the next two years and then qualify for a major tournament. It is all about working towards that. Football is the most watched sport here and there is a population of 25 million. The focus has been on the Premier League but with five home wins in a row, we are getting a bit of that buzz as well.
"There is talk of a new league and they are building six new stadiums too. They are pushing for development." Donkin is now a big part of that and the next breakthrough beckons on Tuesday. "He's not started a game yet but if he continues to perform in training, the next one against Singapore could well be that opportunity," adds White.
Comment below to get involved in the debate, but please adhere to our House Rules. If you wish to report any comment, simply click on the down arrow next to the offending comment and click 'Report'.